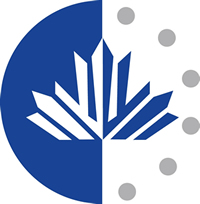 April 2011 - The Canadian Association for HIV Research (CAHR) is currently accepting applications for the position of Executive Director.
CAHR is a non-profit charitable organization that represents Canadian HIV researchers in the disciplines of basic science, clinical science, epidemiology/public health and social science. It reflects their vision, speaks on their behalf and advocates for their interests. It also works to promote excellence in research as well as collaboration among researchers.
The Executive Director works out of the National Office in Ottawa, and reports to the Governing Council and Executive Committee. He/She is charged with the Association's day-to-day management and with implementation of its plans, policies and strategic directions. To fill this position CAHR is searching for an experienced senior administrator with a thorough understanding of HIV/AIDS research and exceptional communications abilities - a person who is able to represent the Association at the highest levels in public health circles and play a crucial role in securing financial resources.
For more information about the position, including details of how to apply, visit the CAHR website at http://www.cahr- acrv.ca


Canadian Association of HIV Research
One Nicholas Street, Suite 1105, Ottawa ON K1N 7B7 CANADA