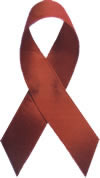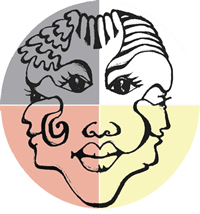 CANADA SHOULD BE A MODEL STUDENT IN ADDRESSING HIV/AIDS BUT RECEIVES VERY POOR GRADES:
Canada failing women, young women, girls and trans women as it relates to HIV
WASHINGTON D.C. - July 24, 2012 - As a resource-rich, developed country, Canada has the potential to be a model student in addressing legal, ethical and human rights, research, stigma, discrimination, diagnosis, treatment, prevention, HIV education, care and support needs for women, young women, girls and trans women. Despite this, the Canadian federal government is the dunce in the corner of the classroom, according to the 2012 Canadian Report Card released today by the Coalition for a Blueprint for Action on Women and Girls and HIV/AIDS. It received poor grades in every one of these areas as the Canadian federal government is failing women generally and particular communities of women specifically through funding cuts, laws and practices that are counter to what evidence reveals is necessary to address the HIV epidemic among women, young women, girls and trans women.
"The Canadian federal government has cut funding to many bodies that have been vital to upholding human rights for women in Canada," said Louise Binder, a retired HIV-positive lawyer who is the North American representative on the International Community of Women Living with HIV and a founding member of the Blueprint Coalition. "These include the Canadian Human Rights Commission, about a dozen Aboriginal health groups, including Aboriginal women's groups and the National Association of Women and the Law. They've also wasted our tax payer money on fighting to prevent harm reduction, to criminalize sex work and to criminalize people living with HIV for sex without disclosure even where there is no risk."
"Due to the ongoing effects of colonization that have devastated cultures, languages and family connections, Aboriginal peoples in Canada experience intergenerational trauma and poor determinants of health leading to increased vulnerability to HIV, debilitating stigma and discrimination, and poor access to diagnosis and treatments in urban, rural and remote communities," added Krista Shore, an HIV-positive First Nations advocate who is Vice-Chair of All Nations Hope AIDS Network in Regina, Saskatchewan. "While cutting funding to Aboriginal health bodies, the federal government is simultaneously increasing exploitation of oil and minerals on our lands, which is associated with increases in sexual violence, sex work, and transmission of sexually transmitted infections including HIV."
"Despite ample evidence, no prison in Canada offers needle and syringe programs and, while the pilot safe tattooing project had effective results, it was discontinued in the face of repeated calls by the Canadian Human Rights Commission and Correctional Investigator to offer these harm reduction measures in federal prisons," stated Claudia Medina, a woman living with HIV who is the Women's Prison Program Coordinator at Prisoners with HIV/AIDS Support Action Network. "The newly passed Safe Streets and Communities Act will also result in more women, many of whom are mothers, being incarcerated for longer. Eighty percent of women in prison are survivors of physical and sexual abuse, a number that rises to ninety percent among Aboriginal women. These women struggle with mental health and substance use issues. They need therapies, support and access to proven prevention options like harm reduction, not longer time behind bars."
###
Source: Blueprint for Action on Women and HIV/AIDS
READ: BLUEPRINT FOR ACTION AND GIRLS AND HIV/AIDS
2012 REPORT CARD
READ: BLUEPRINT FOR ACTION ON WOMEN AND GIRLS AND HIV/AIDS 2012 CANADIAN REPORT CARD BACKGROUNDER
"Reproduced with permission - "Blueprint for Action on Women and HIV/AIDS"
Blueprint for Action on Women and HIV/AIDS

For more HIV and AIDS News visit...

Positively Positive - Living with HIV/AIDS:
HIV/AIDS News