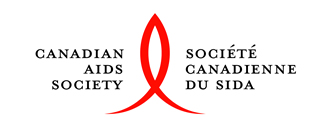 HIV in Canada - How Do You See It?
November 24, 2009, Ottawa, ON - On the occasion of Canadian HIV/AIDS Awareness Week, the Canadian AIDS Society is asking Canadians, "HIV is in Canada -- How do you see it?"
"With approximately 63,000 people currently living with HIV in Canada, HIV is all around us, but do we see it?" asks Monique Doolittle-Romas, Executive Director of the Canadian AIDS Society.
"The Canadian AIDS Society's campaign was developed to challenge the way people see HIV/AIDS in Canada," adds Doolittle-Romas. "We have to see HIV in our midst, but it's also important to see that we have the power to prevent further transmission. We can only do that with a clear vision."
With advances in HIV treatment options and with roughly 30% of people living with HIV unaware of their HIV positive status, HIV is becoming less visible. Yet, stigma and discrimination remain, as do many of the challenges of living with the disease. If you do take medication, it is a treatment and not a cure. Once you have HIV, you have it for life.
Increasingly, HIV may appear where you're least likely to see it. Although gay men and men who have sex with men are still the population most affected by HIV, the evolution of HIV in Canada is seeing more cases of HIV among women and a higher percentage of HIV reports attributed to heterosexual sex, with an increased number of Black and Aboriginal Canadians becoming infected as well. We need to be able to see HIV clearly to understand our risks and how HIV can be prevented.
As we mark HIV/AIDS Awareness Week in Canada, we encourage Canadians to learn more about HIV/AIDS in our country. Simply visit: www.cdnaids.ca/worldaidsday2009 to access a series of fact sheets with HIV statistics in Canada, prevention tips, insights into HIV stigma and discrimination, as well as brief outlines of the evolution of the epidemic, its contributing factors, and the role of AIDS service organizations in stemming the epidemic in Canada.
It's time we all changed our perspective on HIV/AIDS. HIV is a part of our world, whether we see it or not.
Canadian AIDS Society

The Canadian AIDS Society is a national coalition of over 125 community-based AIDS organizations from across Canada. Dedicated to strengthening the response to HIV/AIDS across all sectors of society, we also work to enrich the lives of people and communities living with HIV/AIDS. We accomplish this by advocating on behalf of people and communities affected by HIV/AIDS, facilitating the development of programs, services and resources for our member groups, and providing a national framework for community-based participation in Canada's response to AIDS.

For further information:

Tricia Diduch, Communications Consultant,
Canadian AIDS Society,
190 O'Connor St, Suite 800
Ottawa, ON K2P 2R3
(613) 230-3580 ext. 130,
triciad@cdnaids.ca
www.cdnaids.ca
Le VIH au Canada : comment le voyez-vous?
24 novembre 2009, Ottawa, Ontario - À l'occasion de la Semaine canadienne de sensibilisation au VIH/sida, la Société canadienne du sida demande aux Canadien-nes : Le VIH au Canada, comment le voyez-vous? .
Approximativement 63 000 personnes vivent avec le VIH/sida au Canada. Le VIH est partout autour de nous, mais le voyons-nous? , lance Monique Doolittle-Romas, directrice générale de la Société canadienne du sida.
La campagne de la Société canadienne du sida a été développée pour remettre en question la manière dont les gens considèrent le VIH/sida au Canada , ajoute Mme Doolittle-Romas. Nous devons voir le VIH autour de nous et être conscients que nous avons le pouvoir d'en prévenir la transmission ultérieure. Mais pour ce faire, nous avons besoin d'une vision claire.
Le VIH est de moins en moins visible : d'une part, les options de traitement ont progressé, et d'autre part environ 30 % des personnes qui ont l'infection à VIH ne savent pas qu'elles l'ont. Or le stigmate et la discrimination persistent, comme bien d'autres défis associés à cette maladie. Les médicaments sont un traitement, mais ne sont pas un remède. Quand on a le VIH, c'est pour le reste de notre vie.
On peut avoir l'impression de voir de moins en moins l'épidémie du VIH. Les hommes gais ou qui ont des rapports sexuels avec des hommes constituent encore la population la plus affectée par le VIH, au Canada, mais l'épidémie progresse aussi parmi les femmes; le pourcentage de cas attribués aux rapports hétérosexuels a augmenté; et de plus en plus de Canadien-nes noirs et autochtones contractent le VIH. Nous devons avoir de l'information claire sur le VIH, afin de comprendre nos risques et la prévention du VIH.
En cette Semaine de sensibilisation au VIH/sida au Canada, nous invitons les Canadien-nes à s'informer sur le VIH/sida dans notre pays. Consultez la page Internet : www.cdnaids.ca/journéemondialedusida2009 pour des feuillets d'information qui résument les statistiques sur le VIH au Canada, et offrent des conseils sur la prévention du VIH, des perspectives sur le stigmate et la discrimination, l'évolution de l'épidémie, les facteurs qui l'alimentent ainsi que le rôle des organismes de lutte contre le VIH/sida dans la riposte à l'épidémie au Canada.
Il est temps de revoir notre point de vue sur le VIH/sida. Le VIH fait partie de notre monde, qu'on le voie ou non.
Société canadienne du sida La Société canadienne du sida est une coalition nationale de plus de 120 organismes communautaires de lutte contre le VIH/sida, des quatre coins du Canada. Vouée au renforcement de la réponse au VIH dans tous les secteurs de la société, elle travaille aussi à enrichir la vie des personnes et communautés affectées par le VIH/sida. Elle accomplit sa mission en faisant valoir les droits et intérêts des personnes et communautés affectées par le VIH/sida, en favorisant le développement de programmes, services et ressources pour ses organismes membres et en offrant un cadre national pour la participation communautaire à la réponse du Canada au VIH/sida.
Pour de plus amples renseignements, veuillez communiquer avec :

Tricia Diduch, conseillère aux communications
Société canadienne du sida
190, rue O'Connor, bureau 800
Ottawa, ON K2P 2R3
Tél. : 613.230.3580 (poste 130)
triciad@cdnaids.ca
Reproduced with permission - Canadian AIDS Society "
Canadian AIDS Society