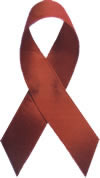 Christine Maggiore Died from AIDS
March 9, 2009 - Christine Maggiore's death certificate states that the immediate cause or condition result resulting in her death was disseminated herpes viral infection. Bilateral bronchial pneumonia is given as the underlying cause, and oral candidiasis is given as a significant condition contributing to death. Based on her statements and her career, Maggiore was HIV-positive (see her book, and note that Alive and Well, the group she started, is described on its website as having been "founded in 1995 by a group of HIV positive diagnosed men and women"). In HIV-infected people, all of the above conditions are AIDS-defining opportunistic infections, and in combination they are hauntingly typical of AIDS in the years before ARVs. Many people who have died of AIDS shared the same constellation of opportunistic infections that killed Ms Maggiore. HIV-negative individuals almost never have all of these opportunistic infections simultaneously.
Maggiore's physician in the weeks prior to her death was Ilona Abraham, MD, of Encino, California. She signed the death certificate and states that Maggiore was in her care from December 16, 2008, to December 23, 2008, when she last saw her alive. Abraham graduated from Semmelweis Medical School in Budapest, Hungary, in 1967. She has an extensive history of malpractice cases and disciplinary actions, and no expertise in HIV (see http://www.casewatch.org/board/med/abraham/complaint.shtml). Abraham practices bogus "anti-aging" medicine, and treats her patients with untested and unproven treatments such as chelation and homeopathy. Abraham supported Maggiore's denialism and clearly misdiagnosed and mistreated her.
Maggiore's daughter, Eliza Jane Scovill, also died of AIDS when she was 3. This cause of death, following an autopsy, was recorded on the child's death certificate. Eliza Jane had no known risk of HIV exposure other than perinatal transmission from her mother. Maggiore's husband, Robin Scovill, reached an out-of-court settlement last week in a case he and Maggiore had brought against the Coronor's office. While the suit was represented publicly as a challenge to the finding that Eliza Jane died from HIV/AIDS, the paltry $15,000 settlement addressed privacy violations rather than cause of death.
Unfortunately, no autopsy was performed on Maggiore's body, and she was cremated. Presumably, her family made these decisions. AIDS denialists often claim that they are victims of conspiracies and cover-ups. But they have been anything but transparent in the way they have handled the horrible and unnecessary death from HIV/AIDS of Christine Maggiore.
Christine Maggiore's name has been added to AIDStruth.org's list of Denialists who have Died of AIDS. The list itself is a tribute to her life's work.
Reproduced with permission -
"AIDSTRUTH.ORG The scientific evidence for HIV/AIDS"
AIDSTRUTH.ORG