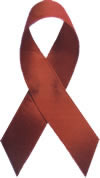 HDNet's Dan Rather Reports Investigates Drug Use and Prostitution in Vancouver, BC
2008-02-13 - DALLAS - (BUSINESS WIRE) - Next Tuesday's "Dan Rather Reports" travels to the Downtown-Eastside section of Vancouver, British Columbia - the single poorest neighborhood in Canada and one of the roughest areas in all of North America.
In this section of the city, one in three residents is HIV positive. The rate of hepatitis C is 70 percent - putting Vancouver on a par with Botswana when it comes to infection rates.
"A Safe Place to Shoot Up" examines the methods in which officials in Vancouver plan to deal with this problem - including a broad plan that they have enlisted called "Harm Reduction," which aims to literally reduce the harm caused by the prostitution and drug abuse by bringing these elicit activities into the government system. The idea is to stop the spread of disease, stall the urban AIDS crisis here, and show that drug addiction is a disease that needs to be treated medically, not criminalized.
"Nobody wants to be a drug addict," Vancouver Mayor Sam Sullivan tells Rather in an interview about the city's Harm Reduction tactics. "I have talked to many people with drug addictions, and they all want to be healthy. They all want to be clean. I tell you: I do not want to be a quadriplegic. I would do anything to stand up, but that's not gonna happen. That's not my life. So, I need help managing my disability, just like those people with drug addictions need help managing their disability."
Sam Sullivan is the first quadriplegic mayor of a major North American city.
In investigating one of these Harm Reduction tactics, Rather visits with IV drug users at a government-sponsored safe injection site. The location has 12 cubicles where addicts can inject their own drugs using sterile needles and equipment provided by the site with the entire process being monitored by a nurse. The facility featured in this episode is visited by some 700 IV drug users every day.
"Dan Rather Reports: A Safe Place to Shoot Up" premieres on HDNet, Tuesday, February 19 at 8:00 p.m. ET with a re-air 11:00 p.m. ET to accommodate West Coast Prime Time.
About HDNet
HDNet (www.hd.net) provides viewers with the best in original comedy, drama, news, sports and music programming.
HDNet is your exclusive, high definition home for popular, critically acclaimed original programming, including television's only HD news feature programs "HDNet World Report," "Dan Rather Reports" featuring legendary journalist Dan Rather and "NASA on HDNet" (presenting live shuttle launches through 2010). HDNet presents championship sports coverage featuring the National Hockey League, Major League Soccer, NASCAR Grand National Division, NASCAR NEXTEL Cup re-broadcasts, boxing and premiere Mixed Martial Arts from "HDNet Fights;" behind-the-scenes sports news with "Inside the NHL" and "Inside MMA;" groundbreaking music programming with the HDNet Concert Series featuring leading artists and bands including U2, Coldplay, Gwen Stefani and more; entertaining and irreverent lifestyle programming including "Deadline!," "Art Mann Presents," and "Get Out!" HDNet is also the exclusive high definition home to the critically acclaimed and award winning programs such as the Emmy Award winning "Arrested Development," "The Black Donnellys," "Blade: The Series," "Star Trek: Enterprise," "Smallville," "Joan of Arcadia," "Boomtown" and "Andy Richter Controls the Universe."
HDNet Movies also features a wide selection of major studio theatrical releases - all uncut, unedited, and appearing in their original aspect ratio so that HDNet Movies viewers get the best possible home theater experience.
Only HDNet Movies exclusive "Sneak Previews" bring feature films to viewers before they premiere in theaters! Some of the HDNet Movies "Sneak Previews" have included the Academy Award nominated "Enron: The Smartest Guys in the Room," Toronto Film Festival nominee "The War Within," "Bubble," the first of six movies by acclaimed director Steven Soderbergh and produced exclusively for HDNet Films, "Cashback," written and produced by Sean Ellis, "Broken English," from Zoe Cassavetes, starring Gena Rowlands, Parker Posey, Drea de Matteo and Griffin Dunne and, most recently, the critically acclaimed "Redacted" directed by Brian De Palma. Upcoming "Sneak Previews" include "Quid Pro Quo," starring Nick Stahl and Vera Farmiga, "Hunter," the story of the life and death of infamous gonzo journalist Hunter S. Thompson from director Alex Gibney and producer Graydon Carter, and "Flawless," starring Michael Caine and Demi Moore.
Launched in 2001 by Mark Cuban and General Manager Philip Garvin, the HDNet networks are available on AT&T , Bright House Networks, Charter Communications, DIRECTV, DISH Network, Insight, Mediacom, Time Warner Cable, Verizon and more than 40 NCTC cable affiliate companies. For more information visit www.hd.net.
HDNet: Colette Carey, 303-542-5576
ccarey@hd.net