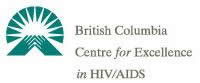 Renowned UBC HIV/AIDS researcher wins prestigious national honour from the Government of Austria
B.C.'s Dr. Julio Montaner awarded Grand Decoration of Honour for significant contributions to combat HIV/AIDS
Vancouver, British Columbia (March 16, 2012): - Dr. Julio Montaner, head of the Division of AIDS in the Faculty of Medicine at the University of British Columbia (UBC) and director of the BC Centre for Excellence in HIV/AIDS (BC-CfE), a program at Providence Health Care, has been awarded the Grand Decoration of Honour for Services to Austria by the Government of Austria.
"Dr. Montaner's leadership and innovation in HIV and AIDS research has improved the lives of thousands of people in Austria and millions of people throughout the world," said his Excellency Werner Brandstetter, Austrian Ambassador to Canada. "His work has been instrumental in reducing the stigma associated with HIV and AIDS and ensuring that people with HIV can lead long, productive and fulfilling lives."
The Grand Decoration of Honour for Services to the Republic of Austria is a national honour that is conferred by the president of Austria upon individuals who have provided outstanding services or public benefit to the country.
"The UBC community is thrilled that a highly celebrated member of the university's faculty has received such a prestigious international honour," said Prof. Stephen Toope, president and vice-chancellor of UBC. "Dr. Montaner's work in the area of HIV and AIDS research has been nothing short of revolutionary, and his lifelong commitment to improve the lives of people living with HIV has been a source of constant inspiration for young researchers aspiring to make a difference. He has been a passionate champion of his patients' causes and a trailblazer in innovative, life-saving research."
Dr. Montaner, chair in AIDS Research at UBC and past president of the International AIDS Society, expressed his gratitude at receiving the honour.
"I am very thankful to the Government of Austria for conferring on me such special recognition," said Dr. Montaner. "I want to take this opportunity to express my appreciation to the B.C. government for the unwavering support they have provided to the BC-CfE and to also thank UBC and Providence Health Care for providing the critical nurturing environment that has allowed us to attract a uniquely qualified and motivated group of individuals at the BC-CfE. None of this would have been possible without their continued support and their deep commitment to improve people's lives and shape better public health policies through scientific research."
Over the years, Dr. Montaner has led key advancements in the treatment and prevention of HIV and AIDS. He helped pioneer and prove the efficacy of highly active antiretroviral therapy (HAART) and developed the ground-breaking HIV Treatment as Prevention strategy. This strategy advocates for increased HIV testing and treatment for those found to be HIV positive in order to prevent HIV from progressing to AIDS, AIDS-related deaths and also prevent the spread of HIV in the community. The HIV Treatment as Prevention strategy has been heralded internationally by organizations such as the Joint United Nations Programme on HIV/AIDS (UNAIDS) and the World Health Organization (WHO). In early 2011, China announced the adoption of the BC-CfE's HIV Treatment as Prevention strategy as the cornerstone of China's national HIV/AIDS policy.
In B.C., the Seek and Treat for Optimal Prevention of HIV/AIDS (STOP HIV/AIDS) pilot project is based on the HIV Treatment as Prevention strategy. The B.C. government has invested $48 million over four years in the BC-CfE-led STOP HIV/AIDS pilot to expand HIV testing and treatment in Vancouver's Inner City and Prince George.
Dr. Montaner has received several notable local, national and international honours and awards for his work to defeat HIV and AIDS. Among them, he was awarded the Order of British Columbia and the 2010 "ALBERT EINSTEIN" World Award of Science from the World Cultural Council and the government of the State of Mexico.
Dr. Montaner was presented with the Grand Decoration of Honour by his Excellency Werner Brandstetter, Austrian Ambassador to Canada at the 20th anniversary celebrations of the BC-CfE on March 16 at the Sutton Place Hotel.
About UBC
The University of British Columbia (UBC) is one of North America's largest public research and teaching institutions, and one of only two Canadian institutions consistently ranked among the world's 40 best universities. Surrounded by the beauty of the Canadian West, it is a place that inspires bold, new ways of thinking that have helped make it a national leader in areas as diverse as community service learning, sustainability and research commercialization. UBC offers more than 55,000 students a range of innovative programs and attracts $550 million per year in research funding from government, non-profit organizations and industry through 7,000 grants.
About the B.C. Centre for Excellence in HIV/AIDS:
The BC Centre for Excellence in HIV/AIDS (BC-CfE) is Canada's largest HIV/AIDS research, treatment and education facility and is internationally recognized as an innovative world leader in combating HIV/AIDS and related diseases. It is based at St. Paul's Hospital, Providence Health Care, a teaching hospital of the University of British Columbia. The BC-CfE works in close collaboration with key provincial stakeholders, including health authorities, health care providers, academics from other institutions, and the community to improve the health of British Columbians living with HIV through developing, monitoring and disseminating comprehensive research and treatment programs for HIV and related illnesses.
About Providence Health Care
Providence Health Care is one of Canada's largest faith-based health care organizations, operating 16 facilities within Vancouver Coastal Health. Guided by the principle "How you want to be treated," PHC's 1,200 physicians, 6,000 staff and 1,500 volunteers deliver compassionate care to patients and residents in British Columbia. Providence's programs and services span the complete continuum of care and serve people throughout B.C. PHC operates one of two adult academic health science centres in the province, performs cutting-edge research in more than 30 clinical specialties, and focuses its services on six "populations of emphasis": cardiopulmonary risks and illnesses, HIV/AIDS, mental health, renal risks and illness, specialized needs in aging and urban health.
For additional information or to request an interview, please contact:
Brian Lin
Senior Communications Co-ordinator
UBC Public Affairs
604.822.2234
brian.lin@ubc.ca
Mahafrine Petigara
Edelman (for BC-CfE)
604-623-3007 ext. 297
mahafrine.petigara@edelman.com
Source: BC Centre for Excellence in HIV/AIDS (BC-CfE)
Reproduced with permission - "B.C. Centre for Excellence
in HIV/AIDS (BC-CfE)"
B.C. Centre for Excellence in HIV/AIDS (BC-CfE)