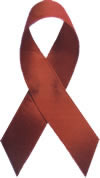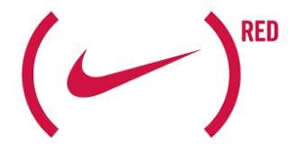 EUROPEAN FOOTBALL LEAGUES TURN (RED)TO 'LACE UP. SAVE LIVES'

London, UK (March 9, 2010) - Three leading European football leagues will turn (RED)T this weekend as Nike introduces a special edition (PRODUCT)REDT ball in the leagues' home fixtures to raise awareness of the (NIKE) RED 'Lace Up. Save Lives' partnership.
In a unified show of support for the global initiative, Barclays Premier League, Spain's La Liga and Italy's Serie A will use a (NIKE)RED ball at all home games over the weekend of March 13th and 14th.
The Nike and (RED) partnership invites people to 'Lace Up. Save Lives' by purchasing a pair of (NIKE)RED laces. One hundred percent of the profits from (NIKE)RED laces is split equally between The Global Fund to Fight AIDS, Tuberculosis and Malaria, which funds AIDS programs that provide medicine, treatment and services for those living with HIV, and football-based community initiatives that deliver education and understanding around HIV/AIDS prevention.
The (NIKE) RED ball is a specially designed T90 Ascente - the same make of ball currently used by all three leagues and boasts all of the technological innovations that the players are accustomed to week in week out, but features the (RED) laces graphic on the exterior. These balls are available to buy now for £150 from www.nikestore.com.
Richard Scudamore, Chief Executive of the Premier League, said: "The Premier League has enormous global appeal and we are committed to using our reach to raise awareness of this partnership between, Nike, one of our longest serving commercial partners, and (RED). A red ball and red laces are simple ideas, but sometimes those are the best - the hope is that the profile given through this and the money raised through 'Lace Up, Save Lives' will provide significant impetus and funding to the Global Fund's activities to aid the prevention of HIV/AIDS in Africa."
Susan Smith Ellis, CEO of (RED) says: "Having three of the world's Premier football leagues is a force multiplier for NIKE AND (RED). It raises awareness. It expands our reach. Most important, it benefits those who suffer from AIDS in Africa. We could not be more pleased."
"Nike has a history of elevating global causes through sport. Through the power and appeal of football, this campaign not only highlights the HIV/AIDS issue globally, it has also created a great way to raise much needed funds," said Mark Parker, President & CEO of NIKE, Inc.
On November 30th, 2009, the eve of World AIDS Day, Didier Drogba (Chelsea), Joe Cole (Chelsea), Andrey Arshavin (Arsenal), Denilson (Arsenal), Marco Materazzi (Inter Milan), Lucas Neill (Galatasaray), Clint Dempsey (Fulham) and Seol Ki-Hyeon (Fulham) joined U2 front man Bono and Mark Parker at Niketown London to announce the partnership.
The (NIKE)RED Linmited Edition Ascente Ball will be available for £150 and 2010 (NIKE)RED Limited Edition Brasil N98 Track Jackets will also be £150 and both will be sold globally from March 3 rd . (NIKE) RED products are also now being sold at retail. (NIKE) RED laces are available now at Nike Store locations, key retailers and www.nikefootball.com/RED or at www.nikestore.com . The jackets are numbered. A second round of balls will be available again starting in May.

###

NIKE:
Claire Parnell, Nike Communications Manager
Claire.Parnell@nike.com
(m) +44 (0)7714 724990
(RED):
Erin Heath, Director, Partners/Marketing International
Erin.Heath@joinred.com
(m) +44 (0) 7595 820 478
A series of (RED)-themed games will be played highlight awareness of the initiative:
13 March: Hertha BSC vs. FC Nurnberg (Germany)
24 March: FC Basel vs. FC Zurich (Switzerland)
20 March: FK Austria Wien vs FC Salzburg (Austria)
20 March: PSV vs. FC Twente (Holland)
20 March: Trabzonspor vs. Galatasaray (Turkey0
1 April: Corinthians vs. Cerro Porteno (Brazil)
About Nike
NIKE, Inc. based near Beaverton, Oregon, is the world's leading designer, marketer and distributor of authentic athletic footwear, apparel, equipment and accessories for a wide variety of sports and fitness activities. Wholly owned Nike subsidiaries include Converse Inc., which designs, markets and distributes athletic footwear, apparel and accessories; Cole Haan, which designs, markets and distributes luxury shoes, handbags, accessories and coats; Umbro Ltd., a leading United Kingdom-based global football (soccer) brand; and Hurley International LLC, which designs, markets and distributes action sports and youth lifestyle footwear, apparel and accessories. For more information, visit www.nikebiz.com.
About (RED)T and (PRODUCT)REDT
(RED)'s primary objective is to engage the private sector in raising awareness and funds for the Global Fund, to help eliminate AIDS in Africa. Companies whose products take on the (PRODUCT)RED mark contribute a significant percentage of the sales or portion of the profits from that product to the Global Fund to finance AIDS programs in Africa, with an emphasis on the health of women and children. Current partners/services are: American Express (U.K. only), Apple, Bugaboo, Converse, Gap, Emporio Armani, FLOWE(RED) an online flower service in the UK, Hallmark, Dell, Nike and Starbucks. Since its launch in the Spring of 2006, more than $140 million has been generated by (RED) for the Global Fund. One hundred percent of this money is put to work in Global Fund AIDS grants in Africa with no overhead taken out. (RED) money is at work in Swaziland, Rwanda, Ghana and Lesotho. For more information, visit http://www.joinred.com/
About The Global Fund to Fight AIDS Tuberculosis and Malaria
The Global Fund is a unique global public/private partnership dedicated to attracting and disbursing additional resources to prevent and treat HIV/AIDS, tuberculosis and malaria. This partnership between governments, civil society, the private sector and affected communities represents a new approach to international health financing. The Global Fund works in close collaboration with other bilateral and multilateral organizations to supplement existing efforts dealing with the three diseases. Since its creation in 2002, the Global Fund has become the dominant financier of programs to fight AIDS, tuberculosis and malaria, with approved funding of US$ 18.4 billion for more than 600 programs in 144 countries. To date, programs supported by the Global Fund have saved 4.5 million lives through providing AIDS treatment for 2.3 million people, anti-tuberculosis treatment for 5.4 million people and the distribution of 88 million insecticide-treated bed nets for the prevention of malaria. For more information, visit http://www.theglobalfund.org/