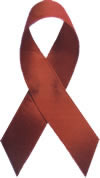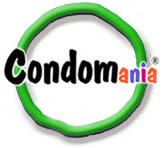 EVERY 60 SECONDS MORE THAN 17 YOUNG AMERICANS CONTRACT A SEXUALLY TRANSMITTED DISEASE (STD)
SAFER SEX PIONEER CONDOMANIA FIGHTS BACK WITH INNOVATIVE OFFERS DESIGNED TO CAPTURE THE ATTENTION OF YOUNG MEN FROM COAST TO COAST
LOS ANGELES, September 14th, 2010 - This year more than 9 million new cases of STDs will be contracted by American men and women ages 15 to 24, accounting for nearly half of all newly acquired STDs in the U.S. The number of reported cases of STDs in 2008 was the highest on record and the Centers for Disease Control (CDC) estimates that more than 70 million Americans currently have a STD.
Condomania ( http://secure.condomania.com ) is once again ready to fight back with an irresistible offer that is sure to appeal to millions of college men nationwide; 48 brand name condoms for less than $.34 each and 12 issues of Playboy or Maxim magazine at no additional cost!
Since 1991, Condomania has been a pioneer in promoting safer sex awareness. Now in its 20th year, America's first condom store is once again using creative tactics to promote condom usage, especially among college students.
This week, Condomania will launch The Condomania MegaMix ( http://secure.condomania.com/offers/supermix/082010/ ) featuring 48 premium brand name condoms (Trojan, LifeStyles, and Durex) for only $16 ($50 Value). Plus, every order includes a one-year subscription to Playboy or Maxim magazine at no additional cost. Together, this package has a value over $100.
According to the CDC, consistent and correct use of a male latex condom reduces the risk of STDs and HIV transmission. Yet many young people are reluctant to address sexual health issues openly due to social and cultural stigmas and taboos. The CDC advocates that to successfully prevent STDs, all members of the community must do their part with strong leadership and innovative thinking.
"1 in 3 sexually active high school students did not use a condom the last time they had sex. I'm sure they didn't know about Condomania! The MegaMix is another example of Condomania's youth-friendly packages and medically sound products to ensure young adults have what they need to stay sexually safe and healthy," comments Deb Levine, MA, Executive Director and Founder of ISIS-Inc.org, whose mission is to provide leadership, innovation, educational resources and research in online sexual health promotion.
More about STDs in the U.S.

Each year, reported sexually transmitted diseases in the U.S. include: six million new Genital Human Papillomavirus (also called HPV) infections, 1.2 million new Chlamydia infections, one million new Genital Herpes (also called HSV-2) infections, 336,000 new Gonorrhea infections, 56,000 new HIV/AIDS infections and 13,500 new Syphilis infections.
Sexually transmitted diseases can have a devastating physical and emotional impact STDs can cause:
HPV

Cervical Cancer, Genital Warts

Chlamydia

Pelvic Inflammatory Disease (PID) which left untreated can cause chronic pelvic pain, infertility, potentially fatal ectopic pregnancy (pregnancy outside the uterus)

Genital Herpes

Genital blisters and painful sores

Gonorrhea

Burning sensation when urinating, PID (women), infertility for both men and women

HIV/AIDS

rapid weight loss
dry cough
recurring fever or profuse night sweats
profound and unexplained fatigue
swollen lymph glands in the armpits, groin, or neck
diarrhea that lasts for more than a week
white spots or unusual blemishes on the tongue, in the mouth, or in the throat
pneumonia
red, brown, pink, or purplish blotches on or under the skin or inside the mouth, nose, or eyelids
memory loss, depression, and other neurological disorders
Death

Syphilis

Primary Stage
Single sore (called a chancre) or multiple sores. Usually painless.

Secondary Stage
Skin rash and mucous membrane lesions, fever, swollen lymph glands, sore throat, patchy hair loss, headaches, weight loss, muscle aches, and fatigue.

Late and Latent Stages
Damaged internal organs, including the brain, nerves, eyes, heart, blood vessels, liver, bones, and joints. Signs and symptoms of the late stage of syphilis include difficulty coordinating muscle movements, paralysis, numbness, gradual blindness, and dementia. This damage may be serious enough to cause death.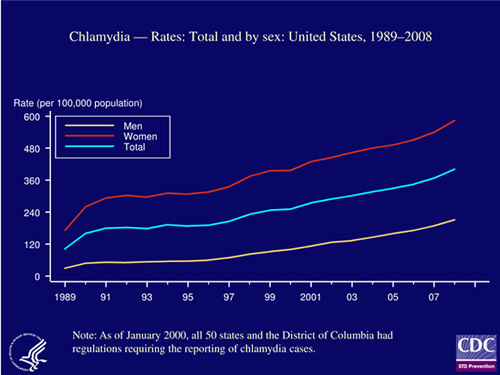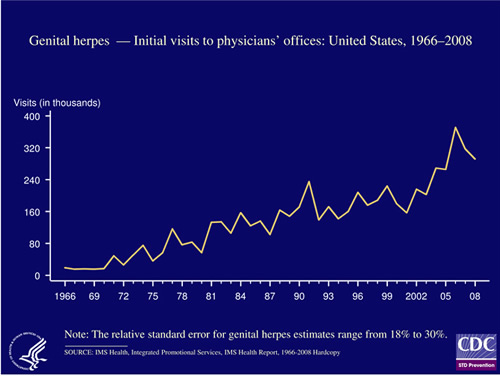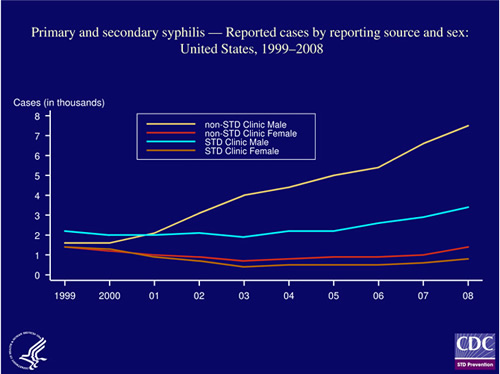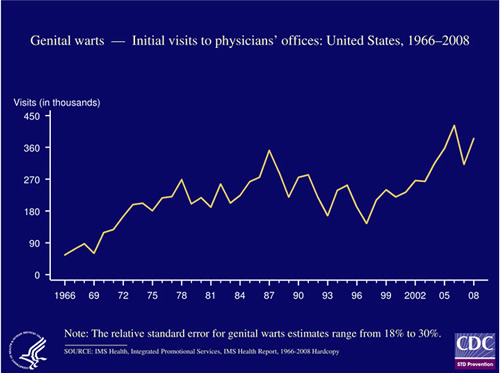 All STD facts, figures and statistics provided by the CDC. For more information or to schedule an interview: Adam Glickman, 323-230-0201 ormedia@condomania.com
About Condomania®

Condomania (http://secure.condomania.com) originally was established as America's first condom store in New York City in 1991, and today leads the field as the oldest and premiere condom business on the Internet. Condomania focuses on assisting customers of every age, sex, culture, and sexual orientation in the purchase of condoms and safer-sex products. For almost 20 years, Condomania has worked to help the public make educated choices about safer-sex through access to accurate, non-judgmental information and world class safer-sex products.
Source: Condomania
http://secure.condomania.com/STD2010/
"Reproduced with permission - Condomania "
Condomania