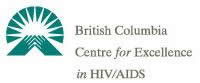 Fall HIV/Antiretroviral Update
BC Centre for Excellence event for General Public, Healthcare Professionals, Persons with AIDS, Policy Makers
Friday, December 3, 2010 - 08:00 - 17:00
The Fall HIV/Antiretroviral Update will take place on Friday December 3, 2010 from approximately 8:00 am to 5:00 pm at the Sheraton Wall Centre Hotel located across from St. Paul's Hospital in Downtown Vancouver.
This is an open educational event sponsored by the BC Centre for Excellence in HIV/AIDS and accredited by the College of Physicians and Surgeons of Canada. A light breakfast, lunch and refreshments throughout the day will be provided on site.
Topics will include:
immunology
neurocognitive impairment in HIV
lung disease in HIV
women & HIV
STDs
hard to reach populations
We hope that you can attend, and are sure that you will find these presentations informative and helpful. A full program will become available here in the near future.

Registration is now full. If you still wish to attend please email Pat White at pwhite[at]cfenet.ubc.ca to be put on the waiting list.

This event will be streamed live. A link to the stream will be posted on this page on December 3, 2010.
-30-
About the B.C. Centre for Excellence in HIV/AIDS:

The BC Centre for Excellence in HIV/AIDS (BC-CfE) is Canada's largest HIV/AIDS research, treatment and education facility. The BC-CfE is based at St. Paul's Hospital, Providence Health Care, a teaching hospital of the University of British Columbia. The BC-CfE is dedicated to improving the health of British Columbians with HIV through developing, monitoring and disseminating comprehensive research and treatment programs for HIV and related diseases.
Reproduced with permission - "B.C. Centre for Excellence in HIV/AIDS"
B.C. Centre for Excellence in HIV/AIDS