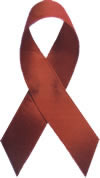 Farha Foundation: "A Future Without AIDS"
The Farha Foundation Unveils Its 11th Edition of MASKARADE "The Futurist Ball"
MONTREAL, QUEBEC--(Marketwire - Jan. 26, 2010) - The Farha Foundation, Quebec's leading AIDS fundraising organization, is pleased to announce its 11th annual MASKARADE gala. Fashionistas, celebrities, and Montreal's elite will gather to celebrate The Futurist Ball on Thursday, February 18th, 2010 at Marche Bonsecour. This year, the Farha Foundation is pleased to announce that Joseph Mimran, Creative Director for Joe Fresh Style and founder and designer of Club Monaco, and Caban, together with Kimberly-Newport Mimran, founder and designer of Pink Tartan have agreed to serve as Honourary Presidents. Together, this Canadian power-couple will host this year's gala alongside CTV's eTalk host, Sophie Gregoire-Trudeau who will act as MC for the evening. Other entertainment for the night will include live performances by DJ Sandy Duperval, Geanina, the Russian-trained concert pianist, composer and vocalist, as well as the dance legend, Martha Wash.
"Kim and I take great pleasure in serving as Honourary co-Presidents to celebrate MASKARADE 2010," states Joe. "We are proud to recognize the tireless efforts of the Farha Foundation and its continued support of those affected by HIV and AIDS. It is our shared belief that we cannot wait for the future to do something about this devastating pandemic. MASKARADE 2010 is a time to honour Ron, who we knew well, and the contributions to assist those currently facing the effects of the disease while we find a cure."
The Futurist Ball will challenge attendees to imagine a future without AIDS. Sophie Gregoire-Trudeau states "undoubtedly we hold the future of our community in our hands as never before. It is our responsibility to not only imagine, but to build and create a future free of HIV/AIDS together."
The evening will also feature a unique auction of original "futuristic" themed creations donated by artists and designers- the first ever in the Foundation's history. Clin d'Oeil magazine, proud sponsor of the Farha Foundation will feature the collection in the March 2010 edition to showcase their commitment to raising awareness for AIDS in Quebec. Selected pieces, including those created by Pink Tartan as well as ALDO, Esty for Birks, Denis Gagnon, Ha Duy, Harakiri, Montauk, Patrice Soku, Phillipe Dubuc, Travis Taddeo, Yso, Zilon, Geanina, Niko and more will be featured at the gala.
In addition to honouring Ron Farha's legacy of courage, the Farha Foundation hopes to raise over $350,000 during MASAKARADE 2010. All proceeds raised at this year's event will be donated by the Foundation to organizations assisting the 20,000 men, women and children living with HIV/AIDS in Quebec.
MASKARADE 2010 will look into the future, a future we do not yet know, a future without AIDS. The disease of AIDS, which has killed so many, will continue unless we do something to stop it. There is no cure for AIDS, but it is preventable. Mankind pushes forward from darkness inspired by discovery and the longing to help one another. Ron Farha's dream was a future without AIDS, and that is what MASKARADE 2010 will explore.
###
About MASKARADE

MASKARADE 2010's theme "The Futurist Ball" was created to commemorate Ron Farha and his courage to envision a future without AIDS. Participating designers have been asked to submit creations inspired by a "future without AIDS" and will represent a futurist vision of the artist. The creations will be unveiled at a press conference for MASKARADE to be held in January 2010 and auctioned off at the event on February 18th. All money raised will go to help those living with HIV/ AIDS in Quebec.

For more information, visit: www.maskarade2010.com
About the Farha Foundation

The Farha Foundation is Quebec's leading AIDS fundraising organization, committed to help men, women and children living with HIV and AIDS. The events organized by the Farha Foundation also serve to sensitize the population to the AIDS epidemic.

Since 1992, the Farha Foundation has distributed over $8 million to some 48 AIDS organizations throughout Quebec providing care and services (housing, medication, food, palliative care, counseling, homecare, etc.) as well as AIDS prevention and education programs. A volunteer advisory committee screens which organizations the Foundation funds, and then follows up to ensure the funds are being put to the best possible use. See www.farha.qc.ca for more details.
Note to media:

Press conference will be held to introduce Honorary MASKARADE 2010 Presidents on January 26, 2010 at 12 PM featuring Joe and Kim Mimran, Sophie Gregoire-Trudeau and Evelyn Farha at the Opus Hotel in Montreal, Quebec.

Who: Joseph Mimran and Kimberly-Newport Mimran, Sophie Gregoire-Trudeau and Evelyn Farha

What: Farha Foundation's MASKARADE 2010 announcement of 2 new Honourary Presidents

Where: Opus Hotel, Montreal

When: 12 PM on January 26, 2010
For more information, please contact

Zak Communications
Laurie Zakreski
President
514-448-2606
laurie@zakcom.ca

or

Farha Foundation
Linda Farha
President
514-286-4034
l.farha@farha.qc.ca