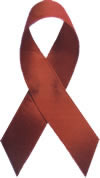 Farha Foundation's CA MARCHE 2011 Campaign Comes to a Close and Brings In $350,000 for Quebec's HIV/AIDS Organizations
"Together, we can do it!"
December 14, 2011 - MONTREAL, QUEBEC - The Farha Foundation, Quebec's leading HIV/AIDS fundraising organization, would like to thank everyone who took part in the 19th annual ÇA MARCHE campaign. On September 18, 2011, some 4,500 people walked through the streets of downtown Montreal to help in the fight against HIV/AIDS. The campaign came to a close on December 1, 2011, World AIDS Day. The Foundation raised nearly $350,000, which represents 87% of the $400,000 goal. Donations will be given to this year's 42 participating organizations.
"Together, we did it!", said Linda Farha, spokesperson for the Foundation. "Participants were entertained with great performances and enjoyed the beautiful weather as they came together in the streets of downtown Montreal in support of the cause. The fight against AIDS is far from over and we still have a lot of work to do to create awareness in our community, especially among our youth."
The Foundation will continue its work and looks forward to a special 20th edition next year, as the Foundation will marks its 20th year in the fight against AIDS. "My late brother would be so proud to see how much his Foundation has grown", insists Ms. Farha. "20 years of giving to people living with HIV/AIDS is exceptional, and we will continue this fight for as long as AIDS exists!"
The Farha Foundation is most grateful to the sponsors of ÇA MARCHE 2011, whose contributions have helped make this campaign possible. These include major sponsor Bristol-Myers Squibb Canada; platinum sponsor Gilead; gold sponsors CTV, Cytronic, The city of Montréal, Merck, and TD Bank, as well as the following bronze sponsors: Abbott, Fugues, KLicheR, Métromédia Plus, Red 2 Communications, Rouge FM, Theratechnologies, Virgin Radio and Zenergy Communications.
###
About ÇA MARCHE
ÇA MARCHE ( camarche.ca ), one of the first Farha Foundation's event to emerge in 1993, is an annual walkathon of 7 kilometres, gathering thousands of persons aiming at raising funds and sensitizing the population to the HIV/AIDS cause.

To maximize awareness of the event, the Farha Foundation asks you to spread the word to as many people as possible. In doing so, you will contribute directly to helping those living with HIV/AIDS, a disease that currently infects as many as two people a day in Quebec. Bring your friends and family to inspire our community to support the cause. Sign up now at camarche.ca.
About the FARHA FOUNDATION
The Farha Foundation is Quebec's leading fundraising organization committed to helping men, women and children living with HIV/AIDS. The events organized by the Farha Foundation also serve to raise public awareness of the AIDS pandemic.
Since 1992, the Farha Foundation has distributed over $8.3 million to some 76 organizations throughout Quebec that provide care and services (housing, medication, food, palliative care, homecare, etc.), as well as AIDS prevention and education programs. An advisory committee determines which organizations the Foundation supports and ensures that the funds are put to the best possible use. To learn more about the Farha Foundation, please visit www.farha.qc.ca.
Facebook: www.facebook.com/FondationFARHAFoundation
Twitter: @FarhaFoundation
Contact:
Vitaly Gurevich
Zenergy Communications
Media Relations Coordinator
514 286-4034
vitaly@zenergycom.com

Linda Farha
Farha Foundation
Spokesperson
514 273-4034
l.farha@farha.qc.ca
"Reproduced with permission - Farha Foundation "
Farha Foundation