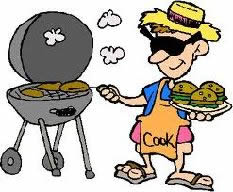 ~ Saturday, August 27 · 12:00pm - 4:00pm ~
The Diamond Centre For Living at 1459 Barclay St.
August 6, 2011- Friends For Life is pleased to present our 1st Annual Bake Sale and BBQ on Saturday, August 27th from 12 - 4 pm!
You can support Friends For Life by:

- Donating baked goods to be sold.

- Buying some of our donated family friendly cakes, cookies, cupcakes, and brownies, etc!

- Purchasing a hotdog, hamburger, or veggie burger
Now's the time to pull out your grandma's secret cookie recipe, or that fabulous vegan chocolate cake that needs to be shared with the world! Please consider supporting Friends For Life by whipping up some good, home baked lovin' and donating your baked goods to our little bake sale. Cookies, cakes, pies, cupcakes and family friendly brownies are all welcome!
All donated baked goods may be dropped by Friends For Life (1459 Barclay Street) between 10 am - 12 pm on the day of the sale (Saturday, Aug 27th).
Join us from 12 - 4 pm for some sweet Bake Sale fun and games, including the "All Show tunes (Fruit)Cake Walk"!
Friends For LIfe will be firing up the BBQ!
Support Friends For Life by purchasing a hotdog, hamburger or veggie burger. Enter to win the "Pink Ribbon Hawt Sausage Eating Competition"!
To donate, volunteer or ask questions please contact:
Robert at joan-e@friendsforlife.ca.
###
About The Vancouver Friends For Life Society
The Vancouver Friends For Life Society serves as a catalyst to enhance the wellness of individuals living with a life threatening illness by providing complementary and alternative health and support services.

Friends For Life was incorporated in 1993 as a not-for-profit society under British Columbia's Society Act. Friends For Life was started to meet the needs of people confronting the challenges of the 1990s HIV/ AIDS epidemic. Today, Friends For Life provides services to persons with any life-threatening illness including cancer and Hepatitis C.

In 1995 Friends For Life opened the Diamond Centre For Living, North America's only comprehensive wellness centre offering programs and services in a drop-in facility, free-of-charge, to people with life-threatening illness.
www.friendsforlife.ca
FFL needs your help! Here are 2 great ways to donate:
Join the 'Circle of Friends' monthly donation club to build long-term sustainability
Click the 'Donate Online' button on our website to make a 1-time contribution
www.friendsforlife.ca/donating
"Reproduced with permission - The Friends For Life Society"
The Friends For Life Society