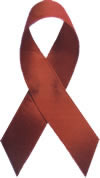 GMHC's Statement on National Black HIV/AIDS Awareness Day
2.7.2011 - Today, on National Black HIV/AIDS Awareness Day, Gay Men's Health Crisis (GMHC) reaffirms its commitment to ending AIDS and uplifting the lives of all those affected. This year marks the 30th year of the HIV/AIDS epidemic. Despite some progress, the number of people living with HIV particularly in New York continues to increase and African Americans are disproportionately affected. According to the New York City Department of Health and Mental Hygiene, 62% of women newly diagnosed with HIV were black, and 43% of men newly diagnosed with HIV were black.
Since the beginning of the epidemic, GMHC has provided supportive services to tens of thousands of New Yorkers living with and affected by HIV/AIDS. Our clients represent the City's most marginalized populations including people of color, low income persons, gay youth and recent immigrants. Through our targeted and effective HIV prevention education programs, GMHC empowers thousands of HIV positive and high-risk negative individuals. Through our testing efforts, we will continue to find the one in five New Yorkers who is HIV-positive and does not know their status.
GMHC will continue to develop and advocate for innovative and expanded HIV prevention approaches that:
Address public health issues that contribute to people's heightened vulnerability to HIV infection such as homophobia, poverty, racism and sexism;
Promote family support which strengthens the resiliency within women, men and youth to better negotiate safer sex practices;
Support gay-affirming interventions and activities in schools, such as gay-straight alliances and anti-bullying curricula;
Advocate for age-appropriate sex education programs are implemented and evaluated in schools.
Offer more HIV testing in nontraditional test sites such as churches and street fairs.
As we reflect on National Black HIV/AIDS Awareness Day, let us remain steadfast in our commitment to decreasing new HIV infections and caring for those living with HIV/AIDS through our collective services and partnerships within communities.
###
GMHC is a not-for-profit, volunteer-supported and community-based organization committed to national leadership in the fight against AIDS. We provide prevention and care services to men, women and families that are living with, or affected by, HIV/AIDS in New York City. We advocate for scientific, evidence-based public health solutions for hundreds of thousands worldwide.
Source: GMHC