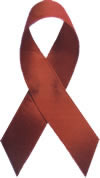 GMHC Commemorates its 30th Year of HIV/AIDS Services at New York Anniversary Gala
The Rudin Family and Timothy Sweeney to receive Judith Peabody Humanitarian Awards, Duane Reade to receive Corporate Leadership Award
March 21, 2012, New York, NY - Gay Men's Health Crisis (GMHC), the nation's oldest AIDS service organization, will host a gala fundraising event on Wednesday, April 18, 7:00 pm to 10:00 pm, at Gotham Hall. The evening will commemorate the agency's 30th year of prevention, care and advocacy services for thousands affected by HIV/AIDS. At the 30th anniversary event, GMHC will honor three outstanding corporate, social justice and charitable leaders: Duane Reade, corporate sponsor of AIDS Walk New York; Timothy Sweeney, President and CEO of the Gill Foundation; and the Rudin Family, one of New York's leading philanthropic families. The evening will consist of a cocktail reception, a luxury silent auction and an exclusive live auction prizes along with an elegant dinner prepared by the renowned Chef of Butter and The Darby and Food Network TV Star, Alexandra Guarnaschelli.
"We are profoundly humbled and grateful for the remarkable leadership, commitment and philanthropy of our three honorees," said Marjorie Hill, PhD, Chief Executive Officer of GMHC. "Through their collective legacy and support, they keep GMHC moving forward -and strong, effective and resilient."
Duane Reade: The history of GMHC can be understood in great measure by the history of AIDS Walk New York. The two have been intertwined since 1986. In its 27-year history, AIDS Walk New York has become the largest single-day AIDS fundraising event in the world - and GMHC would not be what it is without it. Since 2002, Duane Reade - New York's neighborhood drugstore - has been supporting AIDS Walk New York, and in 2010 became the event's first-ever Presenting Sponsor. That year, combining a corporate contribution with funds raised through a citywide campaign of pin-up red ribbons in their stores, Duane Reade contributed an unprecedented $325,000 to the Walk and to the vital work of GMHC. This tradition continued last year and will again next month at AIDS Walk New York 2012. Already, Duane Reade's commitment has exceeded $1 million, and there is every indication that this extraordinary partnership will last well into the future.
"We are proud of the progressive support we've been able to provide annually for GMHC and more specifically Aids Walk New York," said Robin Costa, President, Duane Reade Charitable Foundation and Senior Director of Human Resources for Duane Reade. "I've been inspired and humbly honored to actively participate in the Walk with the support of many Duane Reade employees by my side along the way."
Tim Sweeney: Tim's biography reads like a 30-year history of the progressive LGBT movement and the fight against AIDS. Since the very beginning of the epidemic, Tim served as the executive director of the Lambda Legal Defense and Education Fund, successfully suing landlords in the nation's first HIV discrimination case. From 1986 to 1993, he was deputy director and then executive director of GMHC. Under Tim's leadership, GMHC formed a national coalition to press Washington to pass anti-discrimination laws and to secure passage of the Americans with Disabilities Act and the Ryan White Care Act - two seminal pieces of legislation that are relied on to this day.
The Rudin Family's philanthropic philosophy has always been about giving back to the city that has given it so much opportunity.
The family is deeply involved in supporting many of the top medical facilities and social service organizations in New York City as well as being major supporters of education and the arts.
Rudin family members serve on the boards of Memorial Sloan Kettering, The Metropolitan Museum of New York, Love Heals: The Alison Gertz Foundation for AIDS Education, Central Park Conservancy, Brooklyn Academy of Music, The Whitney Museum, The Police Foundation, and The Cooper Hewitt Museum.
The family's connection to GMHC goes back to Beth Rudin DeWoody's friendship with Nathan Kolodner when he was President of the Board of Directors. The family's first gift to GMHC dates back to 1985 and has continued uninterrupted to this day. Throughout three decades, the family's leadership has included early support of GMHC's landmark AIDS Hotline and Child Life Program, and chairing and sponsoring numerous special events. One of the family's greatest gifts was the participation of Eric Rudin on GMHC's Board of Directors from 1997 through 2005. Prior to that, Eric volunteered for two years on the Hotline and since then, with his wife Fiona, has continued to provide support to all of GMHC's programs and services.
Since the very beginning, GMHC has been at the forefront in the fight against AIDS. In the summer of 1981, a group of six gay men, and their friends, gathered in a New York apartment to address the "gay cancer" and raise money for research. Over the next three decades, GMHC has continued to lead the fight through its activism, innovative HIV prevention and testing programs, and comprehensive care services including legal services, mental health support and nutritious meals - all offered free of charge to more than 11,000 men, women and families living with and affected by HIV/AIDS. To purchase tickets or make a donation, please click here or call (212) 367-1389.
###
For press information on GMHC's 30th Anniversary Dinner and to schedule an interview, please contact Chris Constable at Starworks Group, cconstable@starworksny.com
About GMHC
GMHC is a not-for-profit, volunteer-supported and community-based organization committed to national leadership in the fight against AIDS. We provide prevention and care services to men, women and families that are living with, or affected by, HIV/AIDS in New York City. We advocate for scientific, evidence-based public health solutions for hundreds of thousands worldwide. Our mission: GMHC fights to end the AIDS epidemic and uplifts the lives of all affected. www.gmhc.org
Media Contact:
Krishna Stone | 212.367.1016
Source: GMHC
"Reproduced with permission - GMHC"
GMHC