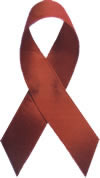 GENVEC RECEIVES FOURTH-YEAR FUNDING FROM NIAID FOR HIV VACCINE CONTRACT
GAITHERSBURG, MD - September 24, 2009 - GenVec, Inc. (Nasdaq: GNVC) announced today that the National Institute of Allergy and Infectious Disease (NIAID), part of the National Institutes of Health (NIH), has executed its third option period (year four) under a previously announced, five-year contract with GenVec valued at up to $52 million for the production of HIV vaccines. GenVec will receive up to $2.3 million for the fourth year, which will support the generation of HIV vaccine candidates with GenVec's alternate adenovirus serotype technology.
About GenVec

GenVec, Inc. is a biopharmaceutical company developing novel therapeutic drugs and vaccines. GenVec's lead product TNFeradeT is currently in a pivotal clinical study (PACT) in locally advanced pancreatic cancer. TNFerade has also been and is currently being evaluated for its potential use in the treatment of several other cancers including esophageal cancer, rectal cancer, and head and neck cancer. GenVec also uses its proprietary adenovector technology to develop vaccines for infectious diseases including HIV, malaria, foot-and-mouth disease, respiratory syncytial virus (RSV), and HSV-2. Additional information about GenVec is available at www.genvec.com and in the company's various filings with the Securities and Exchange Commission. 65 West Watkins Mill Road Gaithersburg, MD 20878 tel: 240-632-0740 fax: 240-632-0735www.genvec.com
Statements herein relating to future financial or business performance, conditions or strategies and other financial and business matters, including expectations regarding future revenues and operating expenses, are forward-looking statements within the meaning of the Private Securities Litigation Reform Act. GenVec cautions that these forward-looking statements are subject to numerous assumptions, risks and uncertainties, which change over time. Factors that may cause actual results to differ materially from the results discussed in the forward-looking statements or historical experience include risks and uncertainties, including the failure by GenVec to secure and maintain relationships with collaborators; risks relating to the early stage of GenVec's product candidates under development; uncertainties relating to clinical trials; risks relating to the commercialization, if any, of GenVec's proposed product candidates; dependence on the efforts of third parties; dependence on intellectual property; and risks that we may lack the financial resources and access to capital to fund our operations. Further information on the factors and risks that could affect GenVec's business, financial conditions and results of operations, are contained in GenVec's filings with the U.S. Securities and Exchange Commission (SEC), which are available at www.sec.gov. These forward-looking statements speak only as of the date of this press release, and GenVec assumes no duty to update forward-looking statements.
###
Investor Contact::
GenVec, Inc.
Danielle M. DiPirro
(301) 944-1877
ddipirro@genvec.com

Media Contact::
Tiberend Strategic Advisors, Inc.
Andrew Mielach
(212) 827-0020
amielach@tiberendstrategicadvisors.com
"Reproduced with permission - GenVec "
GenVec