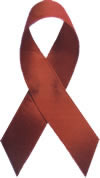 GeoVax Labs to Present at the Rodman & Renshaw 12th Annual Healthcare Conference
Conference Runs September 12-15, 2010 at New York Palace Hotel in New York City
GeoVax's Presentation Schedule for 12:30 PM, September 14, 2010, in the Winslow Salon, 5th Floor
ATLANTA, GA - September 07, 2010 - GeoVax Labs, Inc.(OTCBB:GOVX), a biotechnology company that creates, develops and tests innovative HIV/AIDS vaccines, announces that Chief Executive Officer Dr. Robert McNally will be presenting at the Rodman & Renshaw 12th Annual Healthcare Conference. The presentation is currently scheduled for 12:30 PM, September 14, 2010, in the Winslow Salon, 5th Floor of the New York Palace Hotel in New York City.
Dr. McNally said, "The Rodman and Renshaw Conference is an exceptional platform for us to tell our story to our shareholders, potential investors, analysts and other interested parties. We will give an update on our preventative HIV vaccine candidate, which is progressing in a Phase 2a clinical trial being conducted and funded by the HIV Vaccine Trials Network (HVTN). We will also talk about our therapeutic HIV vaccine candidate for which we recently began patient recruitment in a Phase 1 clinical trial. Additionally, we will touch on our pipeline product, which uses an adjuvant to boost the immune system response and has demonstrated very impressive results in preclinical trials."
The keynote speaker for this year's conference are Henry M. Paulson, Jr., former US Secretary of the Treasury, and Lawrence Kudlow, host of "The Kudlow Report" broadcast on CNBC will interview Mr. Paulson live.
A webcast of the GeoVax presentation will be accessible until mid-December 2010 via the following link:
http://www.wsw.com/webcast/rrshq18/govx
About GeoVax Labs, Inc.

GeoVax is a biotechnology company developing human vaccines for diseases caused by HIV-1 (Human Immunodeficiency Virus - AIDS) and other infectious agents. Our goals include developing AIDS vaccines for global markets, manufacturing and testing these vaccines under GMP/GLP conditions (FDA guidelines), conducting human trials for vaccine safety and effectiveness, and obtaining regulatory approvals to move the product forward. All preventative phase 1 human clinical trials conducted to date tested various combinations and doses of our DNA and MVA AIDS vaccines in human volunteers for their demonstrated ability to raise anti-HIV immune responses as well as for their safety. Successful results from all phase 1 testing supported the initiation of the first phase 2 testing. GeoVax's phase 2 human trial began in January 2009 and will involve 225 participants at sites in the United States and South America. Long term, we expect that GeoVax will grant manufacturing and distribution rights in several global markets in return for upfront fees, collaborative development agreements, and royalties on sales and distribution revenues. Internal vaccine manufacturing and distribution will also be considered by GeoVax. For more information, please visit www.geovax.com.
Forward-Looking Statements
Certain statements in this document are "forward-looking statements" within the meaning of the Private Securities Litigation Reform Act. These statements are based on management's current expectations and are subject to uncertainty and changes in circumstances. Actual results may differ materially from those included in these statements due to a variety of factors, including whether: GeoVax can develop and manufacture these vaccines with the desired characteristics in a timely manner, GeoVax's vaccines will be safe for human use, GeoVax's vaccines will effectively prevent AIDS in humans, vaccines will receive regulatory approvals necessary to be licensed and marketed, GeoVax raises required capital to complete vaccine development, there is development of competitive products that may be more effective or easier to use than GeoVax's products, GeoVax will be able to enter into favorable manufacturing and distribution agreements, and other factors, over which GeoVax has no control. GeoVax assumes no obligation to update these forward-looking statements, and does not intend to do so. More information about these factors is contained in GeoVax's filings with the Securities and Exchange Commission including those set forth at "Risk Factors" in GeoVax's Form 10-K.
###
Contact

At The Investor Relations Group:

Investor Relations
James Carbonara / Jason Strominger
or
Public Relations
Janet Vasquez / Robin O'Malley
(212) 825-3210


"Reproduced with permission - GeoVax Labs, Inc."
GeoVax Labs, Inc.