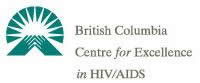 HIV/Antiretroviral Update
Conference event for General Public, Healthcare Professionals, Persons with AIDS, Policy Makers
Friday, June 11, 2010 - 08:00 - 16:00 Sheraton Wall Centre Hotel ( located across from St. Paul's Hospital in Downtown Vancouver )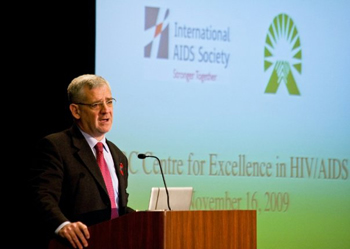 The Spring HIV/Antiretroviral Update will take place on Friday June 11, 2010 from approximately 8:00 am to 5:00 pm at the Sheraton Wall Centre Hotel located across from St. Paul's Hospital in Downtown Vancouver.
This is an open educational event sponsored by the BC Centre for Excellence in HIV/AIDS and accredited by the College of Physicians and Surgeons of Canada. A light breakfast, lunch and refreshments throughout the day will be provided on site.
Topics included at this Update are:
New antiretrovirals
Management of addictions
Men's health issues
TB and HIV
MRSA
HIV and aging
Registration will be on-line only and will close on June 1st or sooner when maximum capacity has been reached. Please note that seating availability for this event is limited to 260 people and, therefore, pre-registration is strongly recommended. On-site registration will not be available.
We hope that you can attend, and are sure that you will find these presentations informative and helpful. A full program will become available on the website.
For additional information and registration, please visit the Centre's website at www.cfenet.ubc.ca/ and follow the link on the homepage.
-30-
About the B.C. Centre for Excellence in HIV/AIDS:

The BC Centre for Excellence in HIV/AIDS (BC-CfE) is Canada's largest HIV/AIDS research, treatment and education facility. The BC-CfE is based at St. Paul's Hospital, Providence Health Care, a teaching hospital of the University of British Columbia. The BC-CfE is dedicated to improving the health of British Columbians with HIV through developing, monitoring and disseminating comprehensive research and treatment programs for HIV and related diseases.
Reproduced with permission - "B.C. Centre for Excellence in HIV/AIDS"
B.C. Centre for Excellence in HIV/AIDS