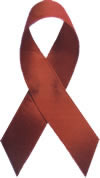 Global Health Advocates and UN Officials Meeting at Westminster Say U.K. and World Leaders Must Keep Their Promise to More Than 10 Million People with AIDS Who Need Treatment
Pop star Annie Lennox, African Ministers and heads of UNAIDS, Global Fund and the International AIDS Society encourage U.K. to ensure that global AIDS pledge is not abandoned
(9 March 2010) - With Britain leading the way, G8 leaders pledged at the U.K.-led Gleneagles G8 Summit in 2005 to achieve universal access to HIV prevention, treatment and care by 2010. Significant progress has been made in some areas yet, as the universal access pledge comes due, only one-third of people in need of HIV treatment worldwide receive it, while more than 10 million more people in urgent need of life-saving HIV treatment wait. Most people living with HIV are still unaware of their status. And fewer than half of pregnant women living with HIV receive the drug regimen that can extend their own lives and save their children from infection.
Worse, advocates and leaders meeting here point to worrying signs that political and financial commitments to universal access are faltering, just as they should increase. Funding for the Global Fund to Fight AIDS, Tuberculosis and Malaria, an incredibly successful mechanism that has saved nearly 5 million lives since 2005, is in jeopardy. Canada, host of this year's G8 and G 20 summits (25-27 June), has made little mention of universal access and is now the only G8 nation firmly opposed to the U.K. endorsed Financial Transactions Tax (FTT), a tiny tax on financial transactions that could raise the billions of Pounds needed to fulfill the universal access pledge.
High-ranking civil society representatives, leading researchers and African governments meeting today with U.K. International Development Minister Gareth Thomas are calling on the U.K. to strengthen its own action on universal access, and work to ensure that the global pledge to achieve HIV prevention and treatment for all is not forgotten at this year's G8 and G20 summits.
"More than 4 million people worldwide are receiving HIV treatment -- an important achievement, but still far from meeting even the most basic assessment of need," said Robin Gorna, executive director of the International AIDS Society and facilitator of today's meeting. "Yet, instead of building on progress, some donor nations and governments of highly affected countries are backing away from the universal access commitment with a series of poorly funded half-measures on AIDS. The situation is now an emergency. New treatment enrollments in many countries are coming to a standstill, the risk of drug resistance is increasing, and fragile gains made over the last 10 years may soon erode, with potentially serious consequences for future efforts to control this epidemic."
"Evidence demonstrates the incredible positive impacts that come from HIV treatment scale up," said International AIDS Society President Julio Montaner. "Broad access to HIV treatment saves lives and substantially reduces new HIV infections by lowering the infectiousness of people with HIV. Wellprogrammed AIDS funding strengthens health systems and expands access to essential health services such as immunization and vaccination. Today we ask the U.K. to not only redouble its efforts to achieve universal access, but also to work to ensure that the universal access pledge remains high on the global agenda -- at the G8 and G20 summits and beyond."
"This is a commitment we cannot break and a fight we cannot lose. We are still far from reaching the level of care promised for 2010," said singer and AIDS campaigner Annie Lennox. "It is unacceptable that half of the pregnant women who need drugs to protect their own health and their babies cannot get them; that 10 million people in immediate need of treatment have no access. Governments such as the U.K. that have taken significant action to achieve universal access pledge must take a strong stand to encourage those that lag behind to keep their promises on AIDS."
"The cost of providing universal access to HIV prevention and treatment is a small fraction of the economic, human and social costs of ignoring this epidemic," said Diarmaid McDonald, Stop AIDS Campaign Coordinator. "The current economic slowdown cannot be an excuse to overlook the universal access pledge. The U.K. was instrumental in forging this global commitment. The U.K. must now lead in efforts to ensure that it is met."
"It is shocking that 33 million people around the world are living with HIV and that for every two people receiving treatment there are five new HIV infections," International Development Minister Gareth Thomas said. "The UK has consistently led the international community in efforts to tackle HIV and remains fully committed to getting the drive for universal access back on track. That is why in 2007 the Department for International Development committed landmark funding of £1 billion UK aid to the Global Fund for HIV, TB and Malaria, and why we have called this meeting to look at what more we can do collectively to increase progress on tackling HIV and AIDS."
"The goal of today's meeting is clear," said Asia Russell of the Health GAP Global Access Project. "We need the U.K. to fully assume its leadership role in ensuring that the G8 and G20 nations recommit to achieving universal access to HIV treatment, prevention and care, and to raising the additional resources needed to support a comprehensive, quality global AIDS response."
Note to editors:

Today´s high level meeting at the House of Commons includes the following participants:
Professor Moses Chirambo, Minister of Health, Malawi
Dr Alex Coutinho, Executive Director of Infectious Diseases Institute, Makerere University, Uganda
Vuyiseka Dubula, General Secretary, Treatment Action Campaign, South Africa
Ambassador Eric Goosby, USA
Robin Gorna, Executive Director, International AIDS Society
Professor Rachel Jewkes, Director, Gender & Health Research Unit, Medical Research Council, South Africa
Dr Michel Kazatchkine - ED, Global Fund to fight AIDS TB & Malaria
Hon. Esther Murugi Mathenge, Minister for Gender, Children and Social Development, Kenya
Professor Narciso Matos Director of the Foundation of Community Development (FDC), Mozambique
Professor Julio Montaner, President, International AIDS Society
His Royal Highness Chief Mumena, Zambia
Rev Dr Nyambura Njoroge, Executive Coordinator of the Ecumenical HIV & AIDS in Africa Initiative for the World Council of Churches
Nelson Otwona, NEPAK (National Empowerment Network of People Living with HIV/AIDS in Kenya)
Dr. Sam Phiri, Executive Director, the Lighthouse Trust, Malawi
Dr Yogan Pillay, Deputy Director General Strategic Health Programmes. Ministry of Health, South Africa
Asia Russell, Health GAP
Michel Sidibe, Executive Director UNAIDS
Professor Alan Whiteside, HEARD /University of KwaZulu Natal
Hon Benedict Xaba, Minister of Health & Social Welfare, Swaziland
###
Further information:

Michael Kessler
IAS Media Relations
+34 655 792 699
mickessler188@gmail.com

Diarmaid McDonald
Stop AIDS Campaign
+44 7894455781
Diarmaid@aidsconsortium.org.uk
The International AIDS Society (IAS) is the world's leading independent association of HIV professionals,with 14,000 members from 190 countries working at all levels of the global response to AIDS. Our members include researchers from all disciplines, clinicians, public health and community practitioners on the frontlines of the epidemic, as well as policy and programme planners. The IAS is the custodian of the biennial International AIDS Conference, which will next be held in Vienna, Austria, in July 2010.

The Stop AIDS Campaign is an unprecedented initiative of the UK Consortium on AIDS and International Development, bringing together more than 80 of the UK's leading development and HIV and AIDS groups. Launched on World AIDS Day 2001, the campaign works to raise awareness in the UK about global HIV/AIDS epidemic and to campaign for urgently scaled up international action. We are campaigning for comprehensive Universal Access to prevention, treatment, care and support with no one left behind.
Reproduced with permission - "International AIDS Society (IAS)"
International AIDS Society (IAS)