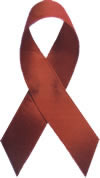 IAS URGES G8 TO FOLLOW THROUGH ON PRIOR COMMITMENT TO UNIVERSAL ACCESS TO HIV PREVENTION, TREATMENT AND CARE BY 2010 AS PART OF NEW MATERNAL AND CHILD HEALTH INITIATIVE
1 February 2010 (Geneva, Switzerland) - As Canada prepares to host the G8 and G20 Summits this June, the International AIDS Society (IAS) today congratulated Prime Minister Stephen Harper for saying that the G8 "discussion should be less about new agreements than accountability for existing ones." The IAS urged Harper to hold countries accountable for their 2005 G8 commitment to achieve universal access to HIV prevention, treatment, care and support by 2010, emphasizing that fulfilling this prior commitment to AIDS must be a central part of any new initiative on maternal and child health.
The letter to Prime Minister Harper, sent on 29 January, was signed by the current, future and immediate-past presidents of the IAS, Drs. Julio Montaner, Elly Katabira and Pedro Cahn, from North America, Africa and Latin America, respectively.
The letter states:

As Canada prepares to host the 2010 G8 Summit in Muskoka, Ontario, the IAS urges you to make accountability for the G8 commitment to universal access to HIV prevention, treatment and care by 2010 a central part of the summit's focus on maternal and child health.

According to WHO, the leading cause of death and disability among women of reproductive age is HIV. And in many countries - especially in Southern Africa - HIV is the prime cause of maternal and child mortality and ill-health. While there has been substantial progress recently to expand access to antiretroviral therapy (ART) to treat women and children with HIV, and to prevent vertical transmission of HIV, less than half of all women and children currently in need of treatment have access. This inadequate access to treatment and prevention results in thousands of lives lost.

As host of the next G8 Summit, we applaud you for focusing on accountability for the commitments the G8 has already made. One of the most significant of these commitments was made at the 2005 G8 Summit in Gleneagles, Scotland, and pledged to get as close as possible to universal access HIV prevention, treatment and care by 2010. The movement to provide universal access by 2010 is making important gains every day, with 4 million people now on treatment. Yet this remarkably effective effort is facing serious setbacks and may be allowed to fail because of declining funds and weakening political commitment. If the efforts started to scale up AIDS services are allowed to decline or reverse, new initiatives to address maternal and child health cannot succeed.

The G8 also played a central role in establishing the Global Fund to Fight AIDS, Tuberculosis and Malaria. Funding for AIDS programmes through the Global Fund and bilateral aid programmes have already led to measureable reductions in illness and death for women and children, including:


In Botswana, infant mortality declined and life expectancy increased following the expansion of HIV prevention and treatment services: adult deaths dropped from 15,500 in 2003 to 7,400 in 2008.


An 83% reduction in non-HIV infant mortality was found in Eastern Uganda following the introduction of ART.


. A 57% reduction in under 2 child mortality was seen in KwaZulu Natal Province in South Africa after ART access was scaled up.
Despite these important indicators of success, and the important progress made in recent years, the financial resources provided by Canada and other G8 nations have fallen well short of what is required to meet universal access targets. The IAS welcomes the focus on maternal and child health, but also urges the G8 and other donor nations to reaffirm the commitment to universal access for HIV prevention and treatment as an essential part of delivering all three health-related Millennium Development Goals (MDGs) - to reverse maternal mortality, improve child health and combat AIDS, TB and malaria.

Reaffirming the G8's commitment to financing universal access would represent a tangible example of your stated intention to promote greater G8 accountability for past promises. Ignoring this commitment at the upcoming summit would in turn send a damaging message that G8 leaders are unprepared to finance long-term solutions to the major health challenges of our time. 2010 is when the G8 must show progress against all of these health goals.

As host for the upcoming G8 and G20 summits, Canada has both an opportunity and the obligation to demonstrate accountability for its commitment to financing universal access to HIV prevention, treatment and care by 2010, and to fully funding the Global Fund. We urge Canada not to step away from this unfinished agenda, and to use your role as host to urge your G8 and G20 partners to also stay the course.

Ends

About the IAS

The International AIDS Society is the world's leading independent association of HIV professionals, with 14,000 members from 190 countries working at all levels of the global response to AIDS. Our members include researchers from all disciplines, clinicians, public health and community practitioners on the frontlines of the epidemic, as well as policy and programme planners. The IAS is the custodian of the biennial International AIDS Conference, which will next be held in Vienna, Austria in July 2010.

Dr. Julio Montaner is IAS President and Director of the BC Centre for Excellence in HIV/AIDS in Vancouver, BC. Dr. Elly Katabira is IAS President-Elect and Professor of Medicine at Makerere University in Uganda. Dr. Pedro Cahn is IAS's Immediate Past-President and Director of Fundación Huesped in Buenos Aires, Argentina.
For more information contact:
Mahafrine Petigara, Karyo Edelman (BC Centre for Excellence in HIV/AIDS, Vancouver, BC)
Mahafrine.Petigara@karyo-edelman.com
+1 604 623 3007
Regina Aragón, International AIDS Society (Rome)
Regina.Aragon@gmail.com
+39 329 445 9590
Reproduced with permission - "International AIDS Society (IAS)"
International AIDS Society (IAS)