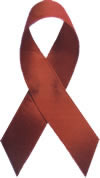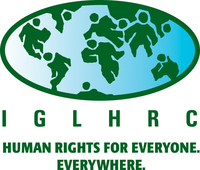 IGLHRC Update: More on the Anti-Gay Seminar in Uganda
March 5, 2009 - The International Gay and Lesbian Human Rights Commission (IGLHRC) and Sexual Minorities Uganda (SMUG) have learned new details about the ongoing 3-day anti-gay conference in Uganda featuring some of the most virulent homophobes from the U.S. religious right. Here are some developments from the first day, reported by our partners who attended the event:
Prior to the start of today's workshop, Stephen Langa, leader of Family Life Network (the Ugandan organization hosting the workshop) and his American guest speakers met with several members of the Ugandan parliament.
During the morning session, Stephen Langa told the group that homosexuality is a big problem in Uganda and the existing laws that criminalize gay people are not good enough. He claimed that gay rights activists recruit young people into homosexuality. Langa told the audience that he knows 2 girls at a particular boarding school who were given a lot of money by gay activists in Uganda to recruit their colleagues into lesbianism. "By the end of the year, they had managed to recruit 13 friends, all of whom were given money to recruit others," Langa alleged.
Don Schmierer, a member of the board of the American "ex-gay" organization Exodus International told participants that one of the biggest causes of homosexuality is the lack of "good upbringing" in families. He said that 56% of homosexuals experience abuse and violence in their families during their childhood. The abuse leads to pain, anger and hatred in the life of a child and this turns them into homosexuals.
IGLHRC and SMUG will continue to monitor the situation and will post new updates on our blog as more information becomes available. The workshop will end on Saturday, March 7.
To read the full account of today's event, please visit IGLHRC's blog: iglhrc.org/blog
###
The International Gay and Lesbian Human Rights Commission (IGLHRC) is a leading human rights organization solely devoted to improving the rights of people around the world who are targeted for imprisonment, abuse or death because of their sexuality, gender identity or HIV/AIDS status. IGLHRC addresses human rights violations by partnering with and supporting activists in countries around the world, monitoring and documenting human rights abuses, engaging offending governments, and educating international human rights officials. A non-profit, non-governmental organization, IGLHRC is based in New York, with offices in Cape Town and Buenos Aires. Visit http://www.iglhrc.org for more information
The Mission of the International Gay and Lesbian Human Rights Commission is to secure the full enjoyment of human rights of all people and communities subject to discrimination or abuse on the basis of sexual orientation or expression, gender identity or expression and/or HIV status.
Reproduced with permission - "INTERNATIONAL GAY AND LESBIAN HUMAN RIGHTS COMMISSION (IGLHRC)"
INTERNATIONAL GAY AND LESBIAN HUMAN RIGHTS COMMISSION (IGLHRC)