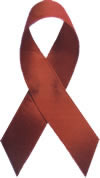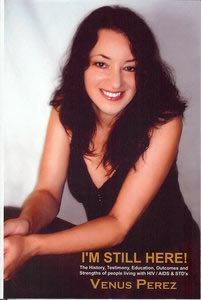 I'M STILL HERE!
by Venus Perez
The History, Testimony, Education, Outcomes and Strengths of people living with HIV/AIDS & STD's
Venus Perez is a mother, an author, a speaker, an activist, a volunteer, and a person living with HIV/AIDS for over twenty years.

Born and raised in Brooklyn, NY, relocated to Longwood, Florida, Venus Perez is an experienced author and speaker on the topic of HIV/AIDS. In "I'm Still Here!," Venus hopes to empower others by sharing her experiences and providing vital information about HIV/AIDS as well as STDs.
"In my book I'M STILL HERE! 2nd Edition - The History, Testimony, Education, Outcomes and Strengths of people living with HIV/AIDS & STD's, I start with my story. You, the reader, are my friend and I am telling you what happened to me. Now, read the rest of this book and make sure it doesn't happen to you, and if it has or does, here are things to know.
Now available, these 160 pages of thought provoking and vital information will help. They will help people to understand what AIDS and other STDs are and what they can do, and how to protect yourself.
Ebook are available for book - I'm Still Here! 2nd Edition -HIV/AIDS & STD's through six main retail partners:
Powells.com
Ebookmall.com
Diesel-ebooks.com
Booksonboard.com
ebooksAbout Everything.com
For additional information, please visit Venus Perez at http://www.venusperez.com
For reviews and sited articles visit: http://www.venusperez.com/Reviews__Sited_Articles.html