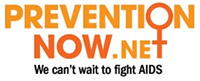 The Female Condom - where the girls - AND boys - are
Please join IRMA, the AIDS Vaccine Advocacy Coalition (AVAC) and the Center for Health and Gender Equity (CHANGE) for the first IRMA global teleconference of 2009.
Get the skinny on the NEW female condom and discuss its implications for anal sex.
Featuring presentations by Serra Sippel, CHANGE Executive Director, and Mitchell Warren, AVAC Executive Director. Slides and other materials will be made available on the IRMA website in advance of the call.
Thursday, February 26, 2009

Kuala Lumpur - midnite
Mumbai - 9:30pm
Nairobi - 7pm
Cape Town - 6pm
London - 4pm
New York - 11am
Lima - 11am
Chicago - 10am
Los Angeles - 8am
The conference ID # is the same for both international and domestic participants.
Conference ID # 85953893
The US/Canada Dial-in # (800) 616 - 0284
If you are calling from outside the US or Canada, please send a note to jpickett@aidschicago.org as soon as possible to receive the appropriate dial-in number.
The Prevention Now! campaign calls for increased access to existing methods, especially female and male condoms, in order to stem the spread of HIV, reduce unintended pregnancy, and improve sexual and reproductive health worldwide.
Support our work!
Center for Health and Gender Equity, International Secretariat for Prevention Now! 1317 F Street NW, Suite 400, Washington, DC 20004 USA Tel: 1-202-393-5930 Fax: 1-202-393-5937
www.preventionnow.net www.genderhealth.org www.pepfarwatch.org