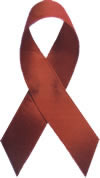 The company broadens its IP portfolio by exclusively in-licensing technology encompassing prostate cancer and important infectious diseases including cytomegalovirus, malaria, hepatitis B, RSV (respiratory syncytial virus), and MRSA (methicillin-resistant
BLUE BELL, Pa., July 7, 2011 // - Inovio Pharmaceuticals, Inc. (NYSE Amex: INO), a leader in the development of therapeutic and preventive vaccines against cancers and infectious diseases, announced today that it has expanded its existing license agreement with the University of Pennsylvania, adding exclusive worldwide licenses for technology and intellectual property for novel DNA vaccines against prostate cancer, CMV (cytomegalovirus), malaria, hepatitis B, RSV (respiratory syncytial virus), and MRSA (methicillin-resistant staphylococcus aureus). The amendment also encompasses a new optimized IL-12 cytokine gene adjuvant. These new DNA vaccines and technology were developed in the University of Pennsylvania laboratory of Professor David B. Weiner, a pioneer in the field of DNA vaccines and chairman of Inovio's scientific advisory board.
Dr. J. Joseph Kim, president and CEO, stated, "This eminent DNA vaccine research laboratory at the University of Pennsylvania has continued to expand the potential applications and technology boundaries of this novel and important technology field, and we have achieved compelling preclinical and clinical results. We now have multiple human studies based on this technology platform and look forward to advancing these promising new cancer and infectious disease vaccine candidates toward the clinic. Furthermore, the MRSA vaccine represents our first opportunity in the vital area of untreatable, antibiotic resistant bacterial diseases."
Under the terms of the original license agreement completed in 2007, the Company obtained exclusive worldwide rights to develop multiple DNA vaccines with the potential to treat and/or prevent HIV, hepatitis C virus, HPV and related diseases, and influenza. In a subsequent amendment in 2010, the license was expanded to include pandemic influenza, Chikungunya, foot-and-mouth disease, and chemokine and cytokine molecular adjuvant technologies. These prior and most recent agreements and amendments provide for royalty payments, based on future sales, to the University of Pennsylvania.
About Inovio Pharmaceuticals, Inc.
Inovio is developing a new generation of vaccines, called DNA vaccines, to treat and prevent cancers and infectious diseases. Its SynConT vaccines are designed to provide broad cross-strain protection against known as well as newly emergent strains of pathogens such as influenza. These vaccines, in combination with Inovio's proprietary electroporation delivery devices, have been shown to be safe and generate significant immune responses. Inovio clinical programs include three Phase II studies for vaccines treating cervical dysplasia/cancer, hepatitis C virus, and leukemia. Other clinical programs target influenza (preventive) and HIV (preventive and therapeutic). Inovio partners and collaborators include the University of Pennsylvania, Merck, ChronTech, National Cancer Institute, U.S. Military HIV Research Program, NIH, HIV Vaccines Trial Network, University of Southampton, and PATH Malaria Vaccine Initiative. More information is available at www.inovio.com .
###
This press release contains certain forward-looking statements relating to our business, including our plans to develop electroporation-based drug and gene delivery technologies and DNA vaccines and our capital resources. Actual events or results may differ from the expectations set forth herein as a result of a number of factors, including uncertainties inherent in pre-clinical studies, clinical trials and product development programs (including, but not limited to, the fact that pre-clinical and clinical results referenced in this release may not be indicative of results achievable in other trials or for other indications, that the studies or trials may not be successful or achieve the results desired, that results from one study may not necessarily be reflected or supported by the results of other similar studies and that results from an animal study may not be indicative of results achievable in human studies), the availability of funding to support continuing research and studies in an effort to prove safety and efficacy of electroporation technology as a delivery mechanism or develop viable DNA vaccines, the adequacy of our capital resources, the availability or potential availability of alternative therapies or treatments for the conditions targeted by the company or its collaborators, including alternatives that may be more efficacious or cost-effective than any therapy or treatment that the company and its collaborators hope to develop, evaluation of potential opportunities, issues involving product liability, issues involving patents and whether they or licenses to them will provide the company with meaningful protection from others using the covered technologies, whether such proprietary rights are enforceable or defensible or infringe or allegedly infringe on rights of others or can withstand claims of invalidity and whether the company can finance or devote other significant resources that may be necessary to prosecute, protect or defend them, the level of corporate expenditures, assessments of the company's technology by potential corporate or other partners or collaborators, capital market conditions, our ability to successfully integrate Inovio and VGX Pharmaceuticals, the impact of government healthcare proposals and other factors set forth in our Annual Report on Form 10-K for the year ended December 31, 2010, our Form 10-Q for the three months ended March 31, 2011, and other regulatory filings from time to time. There can be no assurance that any product in Inovio's pipeline will be successfully developed or manufactured, that final results of clinical studies will be supportive of regulatory approvals required to market licensed products, or that any of the forward-looking information provided herein will be proven accurate.
CONTACTS:
Investors: Bernie Hertel, Inovio Pharmaceuticals 858-410-3101 bhertel@inovio.com
Media: Jeff Richardson, Richardson & Associates 805-491-8313 jeff@richardsonglobalpr.com
Source: Inovio Pharmaceuticals, Inc.

"Reproduced with permission - Inovio Pharmaceuticals, Inc. "
Inovio Pharmaceuticals, Inc.