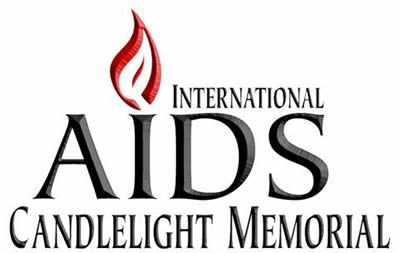 GLOBAL THEME FOR MAY 15 EVENTS IS "TOUCHING LIVES"
May 9, 2011 - WASHINGTON, D.C./AMSTERDAM - The Global Health Council (GHC) and the Global Network of People Living with HIV (GNP+) are pleased to announce that the annual International AIDS Candlelight Memorial will be hosted by GNP+, beginning in 2011. GNP+ and GHC will collaborate closely to ensure a seamless transition. The Memorial is an advocacy tool and promotes human rights issues with an emphasis on access to HIV services for all.
This year's International AIDS Candlelight Memorial will be marked in communities around the world on Sunday, 15 May 2011, with the theme "Touching Lives." "Touching Lives." Community-based organizations in some 115 countries will use the event to remember those who have lost their lives to AIDS, to support those living with HIV and affected by its impact and to spur calls to action for greater awareness.
Visit www.globalhealth.org/forms/candlelight/community/2011/ to register for the Memorial.
"GNP+ is an ideal host for the International AIDS Candlelight Memorial, which since its inception has provided a global platform for people living with and affected by HIV to reflect on the epidemic's past and future and advocate for change," said Global Health Council President and CEO Jeffrey L. Sturchio. "We're pleased to transfer this important grassroots program to Kevin Moody and his colleagues and confident that under their stewardship the Candlelight program will build on lessons learned and continue to bring new voices to the fight against HIV & AIDS."
"The Candlelight Memorial increases HIV awareness in local communities around the world with strong participation of people living with HIV. This enhanced awareness leads to empowerment for one's own health, respect for the human rights of people living with HIV and demand and delivery of HIV treatment, prevention, care and support," said Kevin Moody, International Coordinator and CEO of GNP+. "GNP+ is proud to enable and promote the leadership of grass roots civil society in the HIV response through the Candlelight Memorial."
The International AIDS Candlelight Memorial, started in 1983 in the United States, is the world's largest grassroots movement against HIV & AIDS and one of the longest running public health campaigns in the world today. Combining a memorial with celebration, the event was created before World AIDS Day by a small group of people in a display of hope and courage.
To learn more about the Candlelight Memorial, visit www.candlelightmemorial.org.
###
For more information please contact ::
Rhonda Stewart, Global Health Council
rstewart@globalhealth.org or 202-833-5900 ext. 3228
Martin Stolk, Global Network of People Living with HIV (GNP+)
mstolk@gnpplus.net or +31-20-423 4114
The Global Health Council is the world's largest membership alliance of public health organizations and professionals dedicated to saving lives by improving health throughout the world. The Council's members work in 140 countries on six continents. www.globalhealth.org
The Global Network of People living with HIV (GNP+) is a global network for and by people living with HIV. GNP+ advocates to improve the quality of life of people living with HIV. www.gnpplus.net