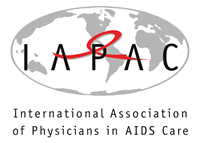 International Conference on Viral Hepatitis 2011

a conference for hepatologists, gastro-enterologists, and HIV-treating clinicians
January 12, 2011 - The International Association of Physicians in AIDS Care (IAPAC), Johns Hopkins University, and University of Bonn, Germany, announce the International Conference on Viral Hepatitis 2011, which will take place April 11-12, 2011, at the Tremont Grand Hotel in Baltimore. The conference is co-chaired by Drs. Mark Sulkowski (Johns Hopkins University) and Juergen Rockstroh (University of Bonn).

Conference Goal
The goal of this conference is to provide an international forum for the presentation and discussion of state-of-the-science viral hepatitis research, as well as clinical perspectives in practicum, for a target audience of hepatologists, gastroenterologists, infectious disease (ID) specialists and non-ID-specialized HIV-treating physicians, nurse-practitioners, physician-assistants, and pharmacists.
Among the clinical management issues to be examined are: defining parameters for hepatitis B virus (HBV) and hepatitis C virus (HCV) treatment success; identifying and managing adherence and behaviorial and clinical issues unique to patients with HBV and HCV; exploring the importance of preventing HBV and HCV drug resistance; and evaluating current data related to new HBV and HCV treatment options ( including direct action antivirals [DAAs] ) and modalities. Click here to view the conference program.
Learning Objectives
At the conclusion of this activity, participants will be able to:
Discuss strategies for treatment success in patients with HBV or HCV
Describe potential patient adherence issues unique to patients with HBV or HCV
Examine the importance of preventing HBV resistance and HCV resistance
Call for Abstracts
The conference organizers invite the submission of abstracts in the following areas:
HBV/HCV clinical management
Acute viral hepatitis
HIV and hepatitis drug pharmacology
Genetic markers and treatment response
Drug resistance
Treatment adherence
Non-responders
New treatment options and modalities
Special hepatic issues
The deadline for submitting abstracts is February 15, 2011. The late-breaker abstract submission deadline is February 28, 2011. All abstracts must be submitted electronically. Click here to review abstract submission guidelines and/or to submit an abstract(s).
Registration, Hotel Accommodations

Online registration is now open. Early registration is $150 for IAPAC members, $250 for non-IAPAC members, and $200 for students/retired. The early registration deadline is January 31, 2011. Click here to register online.
A discounted room block is available for conference participants at the Grand Tremont Hotel in Baltimore. Click here for more information about making reservations.
###
The International Association of Physicians in AIDS Care (IAPAC) represents more than 13,000 members in over 100 countries. Its mission is to improve the quality of care, treatment, and support provided to men, women, and children living with HIV/AIDS.
Reproduced with permission -
"International Association of Physicians in AIDS Care (IAPAC)"
International Association of Physicians in AIDS Care (IAPAC)