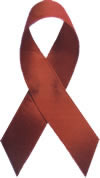 LIVE Webcast Tomorrow- U.S. Global Health Policy: In Focus
The President's Budget for Global Health
Tomorrow, Thursday, May 14 at 1 p.m. ET, the Kaiser Family Foundation will hold a live, interactive webcast from its Washington, DC studio featuring an expert panel examining the global health aspects of the President's recently released Fiscal Year 2010 budget proposal. The panel will discuss what has been allocated to support global health efforts abroad, including programs such as the President's Emergency Plan for AIDS Relief (PEPFAR) and the President's Malaria Initiative (PMI). The panel will also address other issues relating to the U.S. funding for global health programs and what the next steps are for the budget with Congress.

Kaiser Family Foundation Vice President Jen Kates, will moderate the discussion and the panelists will take questions from viewers, which can be submitted ahead of time or during the live program to infocus@kff.org.
WHO:

Ezekiel Emanuel, special advisor for health policy, White House Office of Management and Budget
Tom Hart, senior director of U.S. Government Relations, ONE
Allen Moore, distinguished fellow, Stimson Center
Tim Westmoreland, visiting professor and senior scholar in Health Law, Georgetown Law and consulting counsel, House Committee on Energy and Commerce
WHEN: Thursday, May 14 at 1 p.m. ET
WHERE: Watch the live studio webcast on kff.org: http://globalhealth.kff.org/Multimedia/2009/May/14/gh051409video.aspx
HOW: Submit questions to infocus@kff.org.
After the live program, a podcast, transcript and an archived version of the webcast will be available for viewing at any time.
Please note: If you have never viewed a webcast before, please test your media player in advance of the live webcast.
U.S. Global Health Policy: In Focus, is a Kaiser Family Foundation studio webcast series devoted to discussing current and critical issues facing the U.S. Each session features experts in the field tackling tough global health problems who will speak about the U.S. government's role and answer questions from webcast viewers.
###
About the Kaiser Family Foundation
The Henry J. Kaiser Family Foundation is a non-profit private operating foundation, based in Menlo Park, California, dedicated to producing and communicating the best possible information, research and analysis on health issues for policymakers, the media, the health care community and the general public. Information on the Foundation's HIV/AIDS policy work, journalism training programs and media partnerships to educate the public about HIV is available at www.kff.org; daily news summary reports, webcasts and other online content on developments in HIV/AIDS are available on www.kaisernetwork.org; country-level facts and data are available at www.GlobalHealthFacts.org; and resources for reporters covering HIV/AIDS are available at www.GlobalHealthReporting.org.