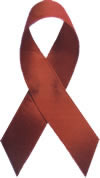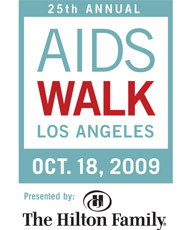 LOS ANGELES COMMEMORATES 25 YEARS OF AIDS WALK
AIDS WALK LOS ANGELES - FACT SHEET
What: Tens of thousands are expected to take to the streets for the 25th annual AIDS Walk Los Angeles on October 18, 2009. This milestone event will, for the 25th year, raise funds for AIDS Project Los Angeles (APLA) and other local AIDS service organizations. The AIDS Walk's extensive marketing campaign promotes awareness and commemorates the launch of the AIDS Walk movement, which began with the Los Angeles Walk in 1985. Since then, the event has raised more than $63 million dollars to fight HIV/AIDS in Los Angeles County and more than half a billion dollars nationwide.
AIDS Walk Los Angeles is one of the largest, most diverse, and highly anticipated annual events in Los Angeles County. Last year, a record-setting crowd of 30,000 walkers and 2,500 volunteers made it the largest AIDS event in Southern California, raising $3.2 million for HIV/AIDS prevention, treatment, and advocacy programs.
The AIDS Walk begins and ends in the heart of West Hollywood at San Vicente Boulevard, between Melrose Avenue and Santa Monica Boulevard. The 10k (6.2 mile) route traverses through the streets of West Hollywood and Los Angeles.
When: SUNDAY, OCTOBER 18, 2009
Walker Sign-In: 8:30 a.m.
Opening Ceremony: 9:15 a.m.
Walk Begins: 10:00 a.m.
Who: AIDS Walk Los Angeles is a vibrant public/private partnership, driven by the commitment of concerned citizens, community organizations, schools, corporations, celebrities, and elected officials.
Past guests include: Gillian Anderson, Christine Baranski, Wayne Brady, Sandra Bullock, Alan Cumming, Wilson Cruz, Jamie Lee Curtis, Willem Dafoe, Ted Danson, Peter Gallagher, Whoopi Goldberg, Kelsey Grammer, Teri Hatcher, Jennifer Holliday, David Hyde-Pierce, Elton John, Shirley Jones, T.R. Knight, Christine Lahti, Nathan Lane, Angela Lansbury, John Lithgow, Carl Lumbly, Madonna, Ann-Margaret, Eric McCormack, Rita Moreno, Megan Mullally, Ming-Na, Ana Ortiz, Sarah Jessica Parker, Ryan Seacrest, and Hal Sparks. Previous attending Los Angeles Mayors include Tom Bradley, James Kahn, and Antonio Villaraigosa.
More: For more information, please call (213) 201-WALK (9255), or visit aidswalk.net.
Why: AIDS Project Los Angeles, one of the largest non-profit AIDS service organizations in the United States, provides bilingual direct services, prevention education and leadership on HIV/AIDS-related policy and legislation. With more than 25 years of service, APLA is a community-based, volunteer-supported organization with local, national and global reach. For more information, visit apla.org.
###
Contacts::

Colin Weil
AIDS Walk Los Angeles
(213) 201-1348
colinw@mzaevents.com

Gabriel McGowan
AIDS Project Los Angeles
(213) 201-1521
gmcgowan@apla.org

"Reproduced with permission - AIDS Walk Los Angeles "
AIDS Walk Los Angeles