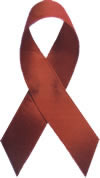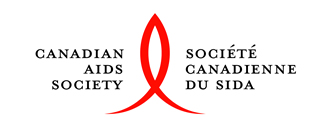 Light for Rights-Shine a Light of Awareness and Understanding on HIV/AIDS
Nov. 24, 2010 - OTTAWA, ONTARIO - This World AIDS Day and throughout Canadian HIV/AIDS Awareness week from November 24 to December 1, the Canadian AIDS Society is challenging Canadians to shine a light of awareness and understanding on HIV/AIDS in Canada. This year's campaign will provide a national take on Light for Rights , a global event organized by amfAR, The Foundation for AIDS Research; UNAIDS; the World AIDS Campaign; and Broadway Cares/Equity Fights AIDS to bring awareness to HIV and human rights.
In communities across Canada, local AIDS service organizations (ASOs) and local community groups and supporters in the fight against HIV/AIDS will be lighting human rights monuments in order to illuminate the central role human rights plays in the HIV epidemic in this country and around the world.
"Human rights as they relate to HIV/AIDS are as much an issue in Canada as they are globally," affirms Monique Doolittle-Romas, Executive Director of the Canadian AIDS Society. "Further increasing awareness of human rights and ensuring they are respected can improve health outcomes for those living with HIV and can help curb the national epidemic. Whether it's the issue of equitable access to health care and treatment, personal privacy, discrimination or education, to name just a few, human rights play a significant role in shaping the evolution of HIV in our country."
The Canadian AIDS Society is also calling upon individuals to shine a light of awareness on HIV and AIDS by supporting local AIDS service organizations through donations of either their time or money to support prevention, education, treatment and care programs for those at risk of and living with HIV/AIDS. Change begins with simple steps. Think about it. Talk about it. For more information on HIV/AIDS in Canada, visit: www.cdnaids.ca/worldaidsday.
Canadian AIDS Society HIV/AIDS Awareness Week Activities
| | |
| --- | --- |
| What: | Light for Rights HIV/AIDS Awareness Week Launch Event |
| When: | November 24, 2010, 5:00 pm |
| Where: | Canadian Tribute to Human Rights in front of Ottawa City Hall |
The event, which is open to the public, will include presentations by representatives of Gatineau and Ottawa-area AIDS service organizations as well as the Canadian AIDS Society and the Canadian Association for HIV Research. The event focuses on putting human rights issues, as they relate to HIV/AIDS, in the spotlight. The Canadian Tribute to Human Rights will also be lit for the occasion.
| | |
| --- | --- |
| What: | 3 rd Annual World AIDS Day Gala |
| Where: | Delta Hotel, 361 Queen St, Ottawa |
| When: | December 1, 2010, 6:00 pm |
| Cost: | Individual Tickets/$120.00, Tables/$1,000 |
We welcome business leaders, decision-makers and members of the community to come out and take part in the fun! Learn more about HIV and AIDS in Canada and bid on fabulous prizes at our live and silent auction, featuring Olivia Chow, MP for Trinity-Spadina, as auctioneer, all the while helping the Canadian AIDS Society continue its work in support of our national community-based AIDS movement.

###

Canadian AIDS Society

The Canadian AIDS Society is a national coalition of over 120 community-based AIDS organizations from across Canada. Dedicated to strengthening the response to HIV/AIDS across all sectors of society, we also work to enrich the lives of people and communities living with HIV/AIDS. We accomplish this by advocating on behalf of people and communities affected by HIV/AIDS, facilitating the development of programs, services and resources for our member groups, and providing a national framework for community-based participation in Canada's response to AIDS.


For further information:
Canadian AIDS Society
Tricia Diduch, Communications Consultant,
(613) 230-3580 ext. 130, Fax: (613) 563-4998,
triciad@cdnaids.ca
www.cdnaids.ca


Reproduced with permission - Canadian AIDS Society "

Canadian AIDS Society