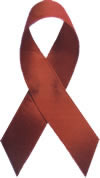 LifeStyles® Condoms Love Fest Tour Begins in September Presented by MTV's Staying Alive
- Celebrity DJs Danny Masterson & Steve Aoki to headline AIDS/HIV awareness campaign -
Toronto , ON (September 13, 2007) - LifeStyles® Condoms and MTV in Canada announced today that DJ Momjeans (a.k.a. Danny Masterson, from That 70's Show), and Steve Aoki will headline the fourth annual Love FestT sexual awareness concert tour. LifeStyles® Condoms will take the Love FestT sexual awareness initiative across Canada, once again visiting the hottest nightclubs and campus venues until October 6 (tour details can be found below). In an effort to spread the word about safer sex practices to Canada's youth, MTV in Canada and Staying Alive, MTV's global HIV and AIDS awareness initiative, are presenting the 2007/2008 Love FestT Tour with campus associations across Canada. The campaign is expected to attract over 30,000 attendees in more than 12 cities from coast to coast.
The LifeStyles® Condoms Love FestT Tour will feature high-energy interactive performances from Canada's premier mash-up team Reloaded DJs, Jedi and Jr-Flo. MTV will have exclusive media access and will be on-site with giveaways for Love FestT attendees. Local AIDS committees will also be present at each event in awareness booths to give out sexual health information.
"Young people have a vital role to play in fighting HIV and AIDS," said Brad Schwartz, General Manager and Sr. Vice-President, MTV in Canada. "We're taking the Staying Alive message on the road with Love FestT to target every age group needed to tackle this epidemic head on."
"LifeStyles® Condoms Love FestT brings together people who enjoy a party experience and understand the importance of its safer sex message," said Jordan Goodman, Love FestT Creator and President of Clear World Productions.
The tour will officially kick off in Toronto on September 15 at the downtown nightclub This is London during the Toronto International Film Festival. A limited amount of tickets to the launch party will be given out to the studio audience at MTV Live MTV's flagship show, on Thursday, September 13.
LifeStyles® Condoms Love FestT Tour Dates:
Date / Time
City
Venue
Sep. 7, 2007 at 9 p.m.
St John's , Newfoundland
Breezeway
Sep. 8, 2007 at 9 p.m.
Halifax , Nova Scotia
Vinnies
Sep. 15, 2007 at 10 p.m.
Toronto , Ontario
This is London
Sep. 19, 2007 at 9 p.m
Peterborough , Ontario
Steele Centre
Sep. 20, 2007 at 10 p.m.
North Bay , Ontario
The Wall
Sep. 21, 2007 at 9 p.m.
Oshawa, Ontario
E.P. Taylor's
Sep. 26, 2007 at 10 p.m.
London , Ontario
Barking Frog
Sep. 27, 2007 at 10 p.m.
Guelph , Ontario
The Palace
Sep. 29, 2007 at 10 p.m.
Windsor , Ontario
Boom Boom Room

Western Canada dates to be announced soon.
More information on LifeStyles® Condoms Love FestT Tour can be found at lovefest.ca, mtv.ca, mtv.ca/think, and lifestyles.com.
About LifeStyles® Condoms
Located in Cowansville, Quebec, the Ansell Consumer Division has been distributing and marketing LifeStyles brand latex condoms in Canada for more than twenty years. It is a division of Ansell Healthcare Products LLC, a world leader in the production and marketing of dipped latex and synthetic products such as medical examination and surgical gloves, industrial gloves, and condoms. Ansell has been America's #1 condom company for over 80 years, during which the company has introduced a number of innovations to the market, including pleasure shaped, ribbed, studded and ultra-thin condoms.
About MTV
MTV in Canada is a Canadian programmed and managed business wholly owned by CTV Inc., a division of Bell Globemedia Inc. MTV offers a distinctly Canadian interpretation of the MTV brand across multiple platforms, including a revolutionary broadband service, MTV Overdrive, and across an MTV-branded analog specialty service that delivers innovative lifestyle, talk and documentary programming with a commitment to 71 per cent Canadian programming in primetime. The MTV business is powered by an alliance between CTV, Canada's Number One television brand and MTV Networks, the world's most valuable media brand. MTV in Canada is one of 50 MTV-branded services worldwide serving 171 territories around the world.
About Staying Alive
MTV's Staying Alive is an international campaign which provides information on HIV/AIDS prevention and protection, promotes safer lifestyle choices and encourages people to fight the stigma and discrimination which still surrounds the disease. It is a partnership between MTV Networks International, YouthNet spearheaded by Family Health International, the Kaiser Family Foundation, USAID, UNAIDS, UNFPA, The World Bank, DFID, SIDA and other organizations.
- MTV-
For more information:
Emily Young Lee, MTV, 416.355.3613 or eyounglee@mtv.ca
Clear World Productions, 416.449.3051 or press@cworldproductions.com
"Reproduced with permission - MTV"
MTV