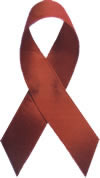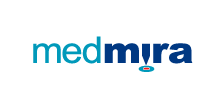 MedMira Completes Submission for World Health Organization's New Prequalification Diagnostics Programme
Building on Global Public Health Sales Channels including USAID and PAHO
HALIFAX, June 24 /CNW/ - MedMira Inc., ("MedMira") (TSX Venture: MIR, NASDAQ: MMIRF), a developer and marketer of rapid diagnostics, said today that it has submitted the MedMira Rapid HIV Test for evaluation in the World Health Organization's (WHO) new Prequalification Diagnostics Programme launched on June 16, 2008. The Programme is designed to provide guidance and advice on quality health technologies, including rapid tests for HIV, that are supplied to people around the globe through various public health agencies including the United Nations.
"We have been steadily building our global public health sales channels over the past year, establishing MedMira as an approved vendor with USAID and the Pan American Health Organization (PAHO). The WHO Programme will be another opportunity for us to tap into tender opportunities and large scale public health initiatives in developing nations," said Hermes Chan, President and CEO, MedMira Inc. "We believe that the MedMira Rapid HIV Test will exceed all of the requirements and characteristics that the WHO is seeking in the rapid diagnostics that are being evaluated and approved under this new program."
According to the WHO guidelines, the Programme is designed to increase access to quality diagnostics that are both affordable and appropriate for use in resource-constrained settings such as mobile clinics in rural areas, which have little or no access to traditional healthcare tools. The MedMira Rapid HIV Test is built on the Company's patented rapid flow-through technology platform, which is the product engine behind MedMira's successful line of rapid HIV tests that have been approved in Canada, the United States, the European Union, China, Russia, and India. The test requires no specialized training or equipment to perform, and uses a whole blood, serum or plasma specimen to deliver results in just three minutes. The MedMira Rapid HIV Test has an extended shelf-life with no refrigeration required, making it ideally suited for all types of testing environments. All of MedMira's tests are manufactured in Canada under ISO and GMP standards.
-30-
About MedMira
MedMira is a leading developer, manufacturer, and marketer of advanced rapid diagnostics. Built on the Company's patented rapid flow-through technology platform, MedMira's single and multiple rapid tests provide hospitals, labs, clinics and individuals around the world with reliable, diagnosis for diseases such as HIV and hepatitis C in just three minutes. The company's tests, which are sold under the Reveal(R), MiraWell(R), MiraCare(TM) and Multiplo(TM) brands in global markets, have achieved regulatory approvals in Canada, the United States, China, Russia, India, and the European Union. MedMira is an approved supplier to US Agency for International Development (USAID) and the Pan American Health Organization (PAHO).

In 2006, MedMira launched the Maple Biosciences division to develop and commercialize diagnostic instruments based on biosensor technology platforms. The new diagnostic solutions will enable routine laboratory tests to be performed in a matter of minutes, increasing automation, and streamlining the diagnosis of multiple conditions and diseases. Together MedMira and Maple Biosciences will be leading participants in the emerging fields of personalized medicine and molecular diagnostics. For more information visit www.maplebio.com.
MedMira's corporate offices, R&D, and manufacturing facilities are located in Halifax, Nova Scotia, Canada. For more information visit MedMira's website at .
This news release contains forward-looking statements, which involve risk and uncertainties and reflect the company's current expectation regarding future events. Actual events could materially differ from those projected herein and depend on a number of factors including, but not limited to, changing market conditions, successful and timely completion of clinical studies, uncertainties related to the regulatory approval process, establishment of corporate alliances and other risks detailed from time to time in the company quarterly filings.

The TSX Venture Exchange has not reviewed and does not accept responsibility for the adequacy or accuracy of this statement.
Contacts:

Dr. James Smith, Investor Relations & Corporate Affairs
Tel: 902-450-1588
E-mail: ir@medmira.com ir@medmira.com
"Reproduced with permission - MedMira"
MedMira