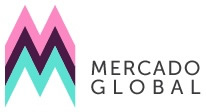 Barbara Quieju Awarded Global Village HIV/AIDS Conference 2012 Scholarship
Global Village HIV/AIDS Conference 2012 to be held in Washington, D.C.
PRLog (Press Release) - Jun 06, 2012 - Barbara Quieju, Mercado Global's Business Skills and Asset Development Program Coordinator, has been awarded the Global Village HIV/AIDS Conference 2012 International Scholarship. The conference will be held in Washington, D.C. on July 22-27, 2012.
Ms. Quieju, a Guatemala native and graduate of Universidad del Valle, designs and implements community training programs regarding health care, family planning, self-esteem, and nutrition.
"As Mercado Global's sole trainer for our HIV/AIDS training program, I am very excited about the opportunity to be a part of the Global Village HIV/ AIDS Conference 2012," says Ms. Quieju. "Even more so, I believe that this would be an incredible opportunity to meet with other trainers like me to discuss best practices on how to find new games and metaphors to approach my trainings. Discussing my work with similar people around the globe would be a great way to share my work with others and learn new way to work more effectively as a trainer. This would be a grand opportunity that would give me the chance to talk about the realities of life in my community and my country, and the impact that my work with Mercado Global has on it."
In addition to learning new ways to teach about HIV/AIDS, Ms. Quieju hopes to discuss other ways in which people conduct HIV/AIDS training in similar rural, illiterate communities where sexuality remains a largely taboo topic.
About the International Scholarship The International Scholarship Programme is open to everyone around the world. Priority is given to those whose participation will help enhance their work in their own communities, to those who are able to assist in the transfer of skills and knowledge acquired at the conference, and to those whose abstract, workshop or programme activity (Global Village or Youth Programme) submission has been selected. www.aids2012.org
About Mercado Global Mercado Global is a social enterprise with an innovative approach to fighting poverty and empowering women in rural Guatemala. By providing business development support and connecting artisan cooperatives to sales opportunities in the U.S. on an unprecedented scale, Mercado Global partner artisans are a source of change in global sourcing practices.

Each Mercado Global collection starts with a journey to the highlands of Guatemala where Mercado Global designers partner with indigenous women artisans to develop unique pieces that combine Mayan craftsmanship with modern design. From one of the most marginalized populations in the world, Mercado Global's partner artisans are rising to become leaders in their communities and are sending their children to school, often for the first time.
For more information about Mercado Global, its partner communities, and current collection, please visit www.mercadoglobal.org
###
Source: http://www.prlog.org/11893859-barbara-quieju-awarded-global-village-hivaids-conference-2012-scholarship.html
For more HIV and AIDS News visit...

Positively Positive - Living with HIV/AIDS:
HIV/AIDS News