Dr. Peter honoured as hero in fight against HIV/AIDS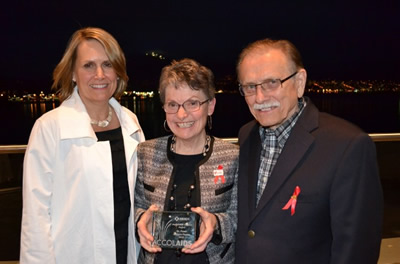 April 30, 2012 - He's an international symbol in the fight against HIV/AIDS, but there was a time Dr. Peter Jepson-Young's family feared his brave step into the public spotlight would come at great peril.
Fondly known to most as simply "Dr. Peter", Jepson-Young hosted a weekly CBC Television segment on his fatal fight with the disease in 1990 - educating people about the disease, putting a human face on the struggle and breaking down barriers during a time when AIDS patients and gay men were stigmatized and considered taboo.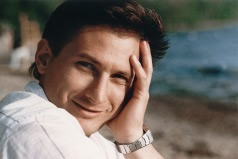 His mother, Shirley Young, said Jepson-Young never had a doubt about the series but that same couldn't be said about his family and friends.
"In the beginning, we tried very had to discourage him," said Young, who accepted a posthumous AccolAIDS Legacy Award from Positive Living Society of B.C. on behalf of her son on Sunday. "We felt it wouldn't be well received and would open him up for gay bashing. Even his medical colleagues were concerned, because he was really laying himself bare."
Still, The Dr. Peter Diaries aired as planned, largely due to the man's determination to shed light on the disease.
"As a physician, he hated how badly AIDS patients were being treated," recalled Young.
Within the first week, all fears and trepidation was cast aside.
The segments were a major hit with the public and became a cultural turning point.
The world-renowned Dr. Peter AIDS Foundation and Dr. Peter Centre remain a testament to that legacy, 20 years after Jepson-Young's death.
"He was certainly a hero," said the foundation's executive director, Maxine Davis. "He helped change peoples' attitude and acceptance for people with AIDS. It's a remarkable thing for Positive Living to honour him with a legacy award on this particular year."
And though Jepson-Young's struggle with the disease led to his death in 1992, Young is able to look past the personal hardship and cherish the accomplishments of her son.
"I never imagined he would go on to leave such a great legacy," she said. "It fills you with pride."
###
Source: Metro
http://metronews.ca/news/vancouver/125526/dr-peter-honoured-as-hero-in-fight-against-hivaids/

"Reproduced with permission - Metro News"
Metro News