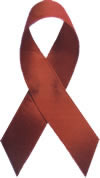 Since December 6th, 215 specialists are meeting in Sin Maarten for the "International Workshop on HIV Persistence, Reservoirs & Eradication Strategies". Using a monkey model, Italian researchers show that spontaneous viral control is possible after discontinuing antiretroviral therapy.
December 07, 2011 - Philipsburg, Sin Maarten - The International Workshop on HIV Persistence, Reservoirs & Eradication Strategies is supported by the American National Institute of Health (NIH) and the French Agency for AIDS Research (ANRS).
On this second day of the workshop, a breakthrough towards HIV functional cure was reported by Doctor Andrea Savarino and his team from the Italian Istituto Superiore di Sanita (Rome).
A functional cure is a situation where some HIV genetic material remains in the body but no viral replication is found in the absence of antiretroviral therapy (ART). Usually, discontinuation of ART leads to viremia rebound due to the persistence of long-lived HIV reservoirs.
The experiment used macaques infected with the simian counterpart of HIV named SIVmac251.
Eighteen animals received ART and, in some cases, anti-reservoir agents including five monkeys enrolled in a pilot study of a multidrug ART regimen in combination with auranofin (selectively killing memory T-cells) and the glutathione synthesis inhibitor buthionine sulfoximine (BSO) previously shown to facilitate elimination of the infected cells.
The difference between the viral RNA set point before and after the treatment period was positively correlated with the number of drugs potentially acting against the viral reservoir that the monkeys had received. Extremely low viral set points (< 200 copies/ml) were obtained in three monkeys that had received the additional treatment with BSO, or multidrug ART at viral rebound, and were off ART for more than 100 days.
These data show for the first time that anti-reservoir strategies may result in spontaneous control of viral load in the chronic phase of infection, and pave the way towards a functional cure for AIDS.
###
About the workshop:The "International Workshop on HIV Persistence, Reservoirs & Eradication Strategies" is held at the Westin Sin Maarten Hotel, Philipsburg, December 6-9, 2011. It is a closed meeting where participants are selected for their committment in HIV persistence research. Website: http://www.informedhorizons.com/persistence2011
About Dr Savarino laboratory: Program for HIV eradication, Dept of Infectious, Parasitic and Immune-mediated Diseases, Istituto Superiore di Sanita, Viale Regina Elena, 299 00161 Rome, Italy.
Animals were housed at Bioqual, Inc., Rockville, Maryland ( http://www.bioqual.com ), according to international ethical standards.
Press contact: Alain Lafeuillade, MD, chairman. Workshop Secretariat, Westin Sin Maarten Hotel; Philipsburg; Ph: (721) 20543-6700; email: lafeuillade(at)orange(dot)fr
-30-