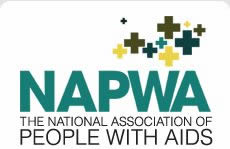 Mayor Gray Issues Proclamation as Part of National Gay Men's HIV/AIDS Awareness Day; Washington D.C. Department of Health Officials on Hand to Lend Support for Program
WASHINGTON, DC, Sep 27, 2011 - Frank Oldham Jr., President and CEO of the National Association of People With AIDS (NAPWA), today announced participation in a program that will use real-world social networks of those already diagnosed as HIV positive to identify others who are likely to be infected.
Currently, over 10,000 District residents are HIV positive but don't know it. These individuals are responsible for causing over 70 percent of all new infections.
D.C. Mayor Vincent C. Gray and city officials from the Department of Health were on hand to show support for the new program and to offer remarks on the need to educate and test all District residents. The announcement came as part the fourth annual National Gay Men's HIV/AIDS Awareness Day (NGMHAD) at a news conference that also included remarks from Dr. Mohammed Akhter, Director of the D.C. Department of Health and Dr. Gregory Pappas, Senior Deputy Director of the Department's HIV/AIDS, Hepatitis, STD and TB Administration.
The citywide campaign is designed to build off the successes in San Francisco and New York of the Centers for Disease Control and Prevention program "Prevention with Positives."
"Clearly more efforts are needed to help educate our citizens of the need for regular HIV testing," said Frank Oldham Jr., CEO of NAPWA. "This program will target and intercept those who need immediate help and protect the health and safety of those around them."
Through the program, participating testing sites in the District are incentivized to work with those patients who test positive to identify anyone at high risk for HIV based on proven risk criterion.
###
The National Association of People with HIV/AIDS (NAPWA) Founded in 1983 as the largest and oldest advocacy group for people living with HIV/AIDS, NAPWA is the trusted independent voice for all people living with the virus in the United States. NAPWA remains a strong voice in policy, capacity building, leadership development, and social networking. NAPWA is a 501(c) 3 non-profit organization based in Silver Spring, Maryland. For more information about NAPWA, please visit www.napwa.org.
Contact:
Peter Kronenberg
240 247-1025
pkronenberg@napwa.org
"Reproduced with permission - "National Association of People with HIV/AIDS (NAPWA) "
National Association of People with HIV/AIDS (NAPWA)