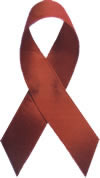 NanoViricides Reports Anti-HIV Efficacy Equivalent to HAART Drug Cocktail Treatment in Animal Study, Successfully Advancing its HIVCide Lead Optimization Program
WEST HAVEN, CONNECTICUT - July 25, 2011 - NanoViricides, Inc. (OTC BB: NNVC) (the "Company")reports that its lead anti-HIV candidate achieved anti-HIV efficacy equivalent to a HAART (highly active anti-retroviral therapy) triple drug cocktail in its recently completed animal study. Treatment with the lead anti-HIV nanoviricide reduced HIV levels and protected the human T cells (CD4+/CD8+) to the same extent as treatment with the HAART cocktail. The three drug HAART cocktail used for comparison in this study is one of the combination therapies recommended for initial therapy in humans. No evidence of drug toxicity was observed. The lead candidate will now undergo further optimization.
This HIV study substantiates and verifies the Company's previous results in which nanoviricides were found to have a significant therapeutic effect, equal to or superior to the same HAART therapy protocol in a SCID-hu Thy/Liv mouse model study.
The Company believes that the anti-HIV nanoviricides act by a different mechanism than all the current components of HAART therapy regimens. We believe that the nanoviricides bind to the virus particles by mimicking the cellular structures to which the virus binds. As such, nanoviricides would be able to complement the various HAART therapy regimens with added therapeutic benefits. The Company believes that such a combination therapy that includes HIVCideT would possibly achieve a "functional cure" of HIV/AIDS.
Although functional cure is not a complete cure, it would allow an infected person to continue normal life even after discontinuation of therapy, maintaining undetectable viral load until a recurrence. The same therapy could be repeated on recurrence, or therapy could be adjusted. A functional cure is the highly sought after goal of HIV/AIDS therapy at present.
"Creating an adjunct drug that acts by a novel mechanism complementing the current HAART therapy is becoming extremely important. The HIV virus mutates constantly resulting in failure of HAART therapy regimens. In some countries, it has now mutated to such an extent that in up to 40% of patients the standard HAART therapy has become ineffective," said Eugene Seymour, MD, MPH, the CEO of NanoViricides. He went on to say that "HIVCide would present a highly effective option for these patients in particular, and to all HIV-infected persons in general".
An example of the success of our "lead optimization program" was the improvement noted in results obtained with FluCideT for influenza. Over only a few cycles of optimization the Company has substantially improved effectiveness of its anti-influenza drug candidates. In the very first anti-influenza study the Company believes its unoptimized initial candidates were about eight times better than oseltamivir. After optimization, the current FluCideT optimized candidate was found to exhibit a 1,000- fold greater viral load reduction than the standard influenza treatment, viz. oseltamivir (TamifluŽ) that only demonstrated a two fold decrease in the same total lethality-based animal model.
"We are pleased with the results of this study in which the best nanoviricide candidate was as good as HAART cocktail therapy," said Anil R. Diwan, PhD, President of the Company, adding, "A nanoviricide is composed of two separate parts connected together. We are able to optimize these two parts separately. The polymeric micelle structure that attacks the virus is the real workhorse. However, it is brought to the virus by virtue of binding of the ligand. The ligand that binds to the virus is a critical part which targets the workhorse to the enemy virus. The results of the current study have provided important insight to guide the next cycle of chemical optimization. We clearly know now that we are on the right path."
The study was performed using the standard SCID/huThy/Liv mouse model. In this model, immunodeficient SCID mice are "humanized" by implanting donor human thymus and liver lymphoid tissue and the human tissue implants are allowed to grow to a mature state. The humanized animals with mature human lymphoid tissue implants are then infected with HIV-1. The nanoviricide-treated humanized animals were dosed 8 times while those treated with the HAART therapy were dosed daily for the duration of the study. Analysis of the implanted human lymphoid tissue at 24 and 48 days after HIV infection revealed that the HIV viral load in the implant was markedly reduced upon treatment as compared to untreated animals. Viral load reduction in both the nanoviricide-treated mice and the HAART-treated animals was equivalent. Of equal clinical importance, the "double positive", CD4+/ CD8+ human T cells in the implant were protected to the same extent in both the nanoviricide-treated and HAART-treated groups, as opposed to untreated control group. The study was performed at KARD Scientific, Inc., Beverly, MA, in a Bio-Safety Level 3 (BSL-3) facility under the guidance of Dr. Krishna Menon who has extensive experience in pre-clinical evaluation of drug candidates in disease-relevant animal models.
This animal study was conducted as part of the Company's lead optimization process in the HIVCide program. The study was designed to compare several ligands that were optimized using in silico or computer-based modeling studies to develop chemicals expected to mimic the binding interaction between HIV gp120 and human CD4, and potentially interfere with this interaction. HIV virus surface protein gp120 is involved in binding to the human T cell receptors CD4, CCR5 and CXCR4. The binding of HIV gp120 to CD4 is critical for HIV entry into human T cells with their subsequent destruction by the virus. After binding to CD4, the virus also binds to another receptor called CCR5, which then allows the virus to enter the cell. Instead of binding to CCR5, the virus may bind to a different receptor called CXCR4 as a substitute, leading to the same effect. Thus CD4 binding is known to be critical in the HIV infection process.
The ligands tested in this study were designed to mimic the binding of CD4 to which the HIV gp120 binds in a conserved fashion. HIV gp120 continues to bind human CD4 in the same fashion in spite of all of the mutations that the HIV virus undergoes. Experiments have also shown that if HIV is engineered so that it does not bind to CD4, then the particle is rendered non-infectious.
###
NanoViricides, Inc. (www.nanoviricides.com) is a development stage company that is creating special purpose nanomaterials for viral therapy. The Company's novel nanoviricideT class of drug candidates are designed to specifically attack enveloped virus particles and to dismantle them. The Company is developing drugs against a number of viral diseases including H1N1 swine flu, H5N1 bird flu, seasonal Influenza, HIV, oral and genital Herpes, viral diseases of the eye including EKC and herpes keratitis, Hepatitis C, Rabies, Dengue fever, and Ebola virus, among others.

This press release contains forward-looking statements that reflect the Company's current expectation regarding future events. Actual events could differ materially and substantially from those projected herein and depend on a number of factors. Certain statements in this release, and other written or oral statements made by NanoViricides, Inc. are "forward-looking statements" within the meaning of Section 27A of the Securities Act of 1933 and Section 21E of the Securities Exchange Act of 1934. You should not place undue reliance on forward-looking statements since they involve known and unknown risks, uncertainties and other factors which are, in some cases, beyond the Company's control and which could, and likely will, materially affect actual results, levels of activity, performance or achievements. The Company assumes no obligation to publicly update or revise these forward-looking statements for any reason, or to update the reasons actual results could differ materially from those anticipated in these forwardlooking statements, even if new information becomes available in the future. Important factors that could cause actual results to differ materially from the company's expectations include, but are not limited to, those factors that are disclosed under the heading "Risk Factors" and elsewhere in documents filed by the company from time to time with the United States Securities and Exchange Commission and other regulatory authorities. Although it is not possible to predict or identify all such factors, they may include the following: demonstration and proof of principle in pre-clinical trials that a nanoviricide is safe and effective; successful development of our product candidates; our ability to seek and obtain regulatory approvals, including with respect to the indications we are seeking; the successful commercialization of our product candidates; and market acceptance of our products.
Contact:
NanoViricides, Inc.
Amanda Schuon, 310-550-7200
info@nanoviricides.com
Reproduced with permission - "NanoViricides, Inc. "
NanoViricides, Inc.