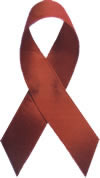 WEST HAVEN, Conn., Sep 26, 2011 - NanoViricides, Inc.(OTC BB: NNVC) (the "Company") announced that its President, Dr. Anil R. Diwan, will present at the 10th Annual NanoBusiness Conference/NanoManufacturing Summit being held at the Seaport World Trade Center in Boston, MA, today. Dr. Diwan is invited to participate in the panel on "Nanomedicine and Nanodiagnostics - Innovation, Regulation and Financing." The panel session is scheduled for 2pm to 4pm.
He will present a summary of the nanoviricides® platform technology, the Company's drug pipeline, its recent successes with animal studies for the Company's influenza therapeutic FluCideT, and progress towards the initial FDA submission.
The Company has recently announced that it is working on enabling cGMP ("current Good Manufacturing Practices") capability for producing its drug candidates. cGMP manufactured materials will be required when the Company is ready to file an Investigational New Drug (IND) application to the US FDA. The Company has recently announced that Inno-Haven, LLC, a special purpose company, has acquired a building which the Company plans to lease for its new laboratory and cGMP manufacturing pilot plant.
Further information on this meeting can be found at the website: http://www.internano.org/nms2011/program. The Nanomedicine panel is being chaired by Dr. Mostafa Analoui, Head of Healthcare and Life Sciences at the Livingston Group, NY.
###
About NanoViricides : NanoViricides, Inc. ( www.nanoviricides.com ) is a development stage company that is creating special purpose nanomaterials for antiviral therapy. The Company's novel nanoviricide® class of drug candidates are designed to specifically attack enveloped virus particles and to dismantle them. The Company is developing drugs against a number of viral diseases including H1N1 swine flu, H5N1 bird flu, seasonal Influenza, HIV, oral and genital Herpes, viral diseases of the eye including EKC and herpes keratitis, Hepatitis C, Rabies, Dengue fever, and Ebola virus, among others. This press release contains forward-looking statements that reflect the Company's current expectation regarding future events. Actual events could differ materially and substantially from those projected herein and depend on a number of factors. Certain statements in this release, and other written or oral statements made by NanoViricides, Inc. are "forward-looking statements" within the meaning of Section 27A of the Securities Act of 1933 and Section 21E of the Securities Exchange Act of 1934. You should not place undue reliance on forward-looking statements since they involve known and unknown risks, uncertainties and other factors which are, in some cases, beyond the Company's control and which could, and likely will, materially affect actual results, levels of activity, performance or achievements. The Company assumes no obligation to publicly update or revise these forward-looking statements for any reason, or to update the reasons actual results could differ materially from those anticipated in these forward-looking statements, even if new information becomes available in the future. Important factors that could cause actual results to differ materially from the company's expectations include, but are not limited to, those factors that are disclosed under the heading "Risk Factors" and elsewhere in documents filed by the company from time to time with the United States Securities and Exchange Commission and other regulatory authorities. Although it is not possible to predict or identify all such factors, they may include the following: demonstration and proof of principle in preclinical trials that a nanoviricide is safe and effective; successful development of our product candidates; our ability to seek and obtain regulatory approvals, including with respect to the indications we are seeking; the successful commercialization of our product candidates; and market acceptance of our products.
Contact:
NanoViricides, Inc.
Amanda Schuon, 310-550-7200
info@nanoviricides.com
Reproduced with permission - "NanoViricides, Inc. "
NanoViricides, Inc.