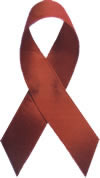 WASHINGTON (March 2, 2011) - The Howard University School of Social Work and Alpha Chapter, Alpha Kappa Alpha Sorority, Inc., will co-sponsor National Women and Girls HIV/AIDS Awareness Day in conjunction with the U.S. Department of Health and Human Services Office on Women's Health and the U.S. Health Services and Resources Administration Office of Women's Health. The event will be held at 1 p.m. on March 10 in the School of Social Work Auditorium.
The forum titled "What Women and Girls Can Do to Take Action Against HIV/AIDS" is open to the public. RVSP is required as space is limited, email fbailey@bison.howard.edu
"HIV/AIDS has a particularly devastating effect on women and girls especially among women of African American ancestry," said Tricia Bent-Goodley, Ph.D., professor in the School of Social Work. "We are excited to partner with the government offices on women's health to advance a model of what campuses can do to help address a critical issue in a gender and culturally specific way."
At least three percent of D.C. residents have HIV or AIDS. The city's infection rate is the highest in the nation.
| | |
| --- | --- |
| WHO: | The School of Social Work, Alpha Chapter, Alpha Kappa Alpha Sorority, Inc., US Department of Health and Human Services Office on Women's Health, US Health Services & Resources Administration Office of Women's Health |
| WHAT: | Discussion on "What Women and Girls Can Do to Take Action Against HIV/AIDS" |
| WHEN : | March 10, 1 p.m. - 3 p.m. |
| WHERE : | School of Social Work Auditorium (main campus) |