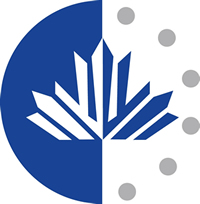 Nobel Prize winner to speak at CAHR 2010
December 21, 2009 - On behalf of the Canadian Association for HIV Research, we are delighted to announce that Nobel Prize winner Dr. Françoise Barré-Sinoussi will be speaking at the 19th Annual Canadian Conference on HIV/AIDS Research. CAHR 2010 will be held from May 13-16, 2010 at TCU Place in Saskatoon, SK.

Dr. Barré-Sinoussi has been involved in retrovirology research since the early 1970's and is the first author of the publication that reported in 1983 the discovery of a new human retrovirus: the human immunodeficiency virus (HIV). In 2008, she received together with Luc Montagnier the Nobel Prize of Medicine or Physiology for this discovery. Read more about Dr. Barré-Sinoussi here. Dr. Barré-Sinoussi will be presenting the Mark A. Wainberg Lecture during the Conference Opening on Thursday, May 13, 2010.

CAHR 2010 will focus attention on the changing face of HIV/AIDS in this country. The theme of "New Challenges, New Commitments" reflects this emphasis. The epidemic never ceases to surprise us, and we are constantly seeking evidence-based approaches to help the men, women and children infected with and affected by HIV/AIDS around us. This year, we pay special attention to the explosive spread of infection in the Aboriginal community across the Prairies.

Make sure to register soon to not miss the opportunity to meet Dr. Barré-Sinoussi and attend an innovative and dynamic conference.

Also, a reminder that the deadline to submit an abstract for CAHR 2010 is January 18, 2010 . To submit an abstract please click here .

Please visit www.CAHR2010.ca for all conference related information.

We look forward to seeing you next spring.

Dr. Kurt Williams and Dr. Brian Conway CAHR 2010 Conference Co-Chairs


CONFERENCE SECRETARIAT: Sea to Sky Meeting Management Inc.,
Suite 206, 201 Bewicke Avenue, North Vancouver, BC V7M 3M7
Tel 778-338-4142 . Fax 604-984-6434 . Email info@cahr2010.ca
Web www.seatoskymeetings.com

-----------------------------------------------------------------------------------------------------------

La lauréate d'un prix Nobel au congrès de l'ACRV 2010
Le 21 decembre 2009 - Au nom de l'Association canadienne de recherche sur le VIH, nous sommes heureux de vous annoncer que la Dre Françoise Barré-Sinoussi, docteure ès sciences et lauréate d'un prix Nobel, donnera une allocution à l'occasion du 19e Congrès canadien annuel sur la recherche sur le VIH/sida. Le Congrès de l'ACRV 2010 se déroulera du 13 au 16 mai 2010, au centre de congrès TCU Place de Saskatoon, en Saskatchewan.
La Dre Barré-Sinoussi participe activement à la recherche en rétrovirologie depuis le début des années 1970. Elle est l'auteure principale de la publication qui annonçait en 1983 la découverte d'un nouveau rétrovirus: le virus de l'immunodéficience humain (VIH). En 2008, elle a reçu, conjointement avec Luc Montagnier, le prix Nobel de physiologie ou médecine pour cette découverte. Pour en savoir plus sur la Dre Barré-Sinoussi, veuillez cliquer ici. Mme Barré-Sinoussi prendra la parole lors de la conférence Mark-A.-Wainberg, à l'ouverture du congrès, le 13 mai 2010.
Le congrès de l'ACRV 2010 se penchera sur l'évolution du VIH/sida au Canada. Son thème, "Nouveaux défis, nouveaux engagements" traduit bien la situation actuelle. En effet, l'épidémie ne cesse de nous surprendre, et nous sommes constamment à la recherche d'approches factuelles pour aider les hommes, les femmes et les enfants infectés et touchés par le VIH/sida. Cette année, nous porterons une attention particulière à la propagation explosive de l'infection chez les Autochtones des Prairies.
N'oubliez pas de vous inscrire bientôt pour ne pas manquer l'occasion de rencontrer la Dre Barré-Sinoussi et d'assister à un congrès novateur et dynamique.
De plus, n'oubliez pas que la date limite de soumission des abrégés destinés au congrès de l'ACRV 2010 est le 18 janvier 2010. Pour soumettre un abrégé, cliquez ici .
Pour obtenir plus d'information sur le congrès, visitez le site www.CAHR2010.ca .
Au plaisir de vous voir au printemps prochain!
Drs Kurt Williams et Brian Conway Coprésidents du congrès de l'ACRV 2010
CONFERENCE SECRETARIAT: Sea to Sky Meeting Management Inc.,
Suite 206, 201 Bewicke Avenue, North Vancouver, BC V7M 3M7
Tel 778-338-4142 . Fax 604-984-6434 . Email info@cahr2010.ca
Web www.seatoskymeetings.com
"Reproduced with permission - "Canadian Association for HIV Research"
www.cahr-acrv.ca