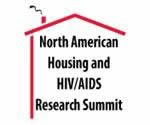 EARLY REGISTRATION NOW OPEN
March 2, 2011 - On behalf of the convening organizations, we are pleased to announce that early online registration for the 6th North American HIV/AIDS and Housing Research Summit (Summit VI) is now open.
Join us for Summit VI, September 21-23, 2011, at the Marriott New Orleans at the Convention Centre in New Orleans, Louisiana. Our theme this year is "Eliminating HIV Health Disparities: Is Housing the Key to Ending the AIDS Crisis? " Summit VI will examine the potential of housing strategies to reduce health inequities among people with HIV and to end the AIDS crisis by preventing new infections -- paying special attention to the needs of vulnerable populations and underserved communities, including displaced persons, rural areas, and resource-poor settings.
The Summit meeting provides a unique opportunity for researchers, policy makers, providers and consumers to come together, review findings from research and policy initiatives, discuss evidence-based housing practice and policy, and develop community-driven research and advocacy strategies. Full-day research, practice and advocacy Learning Institutes will be offered on September 21st .
To make Summit VI a truly North American event, the convening organizations are inviting speakers and participants from the Caribbean and Mexico as well as all regions of the United States and Canada.
Register for Summit VI online now. Please click here . Stay tuned for website updates in French and Spanish.
KEY DATES

Call for Scholarship Applications

April 1, 2011

Abstracts Due

April 15, 2011

Scholarship Applications Due

July 1, 2011

Early Registration Closes

July 31, 2011
###
The Visioning Committee
North American HIV/AIDS and Housing Research Summit
New Orleans, Louisiana, 21 - 23 September 2011
www.hivhousingsummit.org
Email (Canada): summit@ohtn.on.ca

Email (USA):nahc@nationalaidshousing.org
Source: North American Housing and HIV/AIDS Research Summit VI
www.hivhousingsummit.org