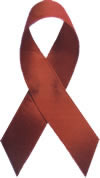 One Heartland
(formerly Camp Heartland)
Honors Entrepreneur Nita Singh with "Heart of Hope Award."
MINNEAPOLIS, January 7, 2011 - One Heartland (formerly Camp Heartland) Honored Minneapolis Entrepreneur Nita Singh with its "Heart of Hope Award" tonight. The award is given to persons who have positively impacted children and families throughout the country who are living with HIV and AIDS. Singh, the CEO and founder of American Business Communication, was recognized for her fifteen years of tireless work in raising funds for the organization. Since 1995, Singh has established fundraising call centers throughout the country, worked to generate funds and awareness for children living with HIV and AIDS, as well as served on the One Heartland Board of Directors.
About One Heartland

Founded in 1993, One Heartland is a national organization committed to greatly improving the lives of children, youth and their families impacted by HIV/AIDS and other significant life challenges worldwide. One Heartland operates all of our programs including Camp Heartland, Birch Family Alliance, Camp Pacific Heartland, Journey of Hope AIDS Awareness programs, Global Heartland, the Heartland Institute and more. Camp Heartland is the largest camping and care program for children who experience HIV/AIDS.
oneheartland.org
About American Business Communication Inc.

American Business Communication Inc.'s (ABC) Managed Telecommunications enses and optimize assets and environments enterprise-wide. Founded in 1990, ABC has provided clients over $200 million in documented savings for voice, data, conferencing, and wireless costs, with much of those savings in direct reimbursements, immediately impacting the bottom line. ABC assists in enhancing productivity, reducing costs, and streamlining services, protecting and improving profits. ABC identifies and delivers its solutions through the following services: Bill Auditing, Inventory Assessment, Carrier Selection & Negotiation, Service & System Procurement, Cost & Expense Management, and Outsourced Support. To learn more about ABC, visit HYPERLINK "http://www.ambuscom.com/"
Contact:
American Business Communication Inc.
Katie Couture, 763-416-1112