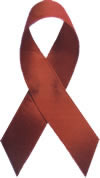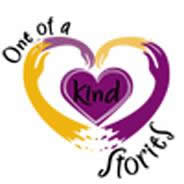 One of a KIND Stories
Speaker: Bradford McIntyre (Positively Positive) - Monday July 12, 2010

A long time survivor living with HIV since 1984, Bradford McIntyre (Positively Positive) announced publicly, on national television, in 1994 that he was living with HIV. Bradford has transformed the challenges he faced through living with HIV into opportunities to educate, inform and build community.
Bradford has put into practice in his daily living, his message about living positively and the influence our thoughts have on our lives. You don't survive 26 years with HIV with a smile on your face without a healthy mental attitude. While waging his personal war with the disease, he strives to reach out and make a difference. Through all avenues, (TV and radio, print, conferences, seminars, documentaries and the internet), he promotes responsibility for health and wellness. He advocates daily to raise the profile of HIV and AIDS awareness and serves as an educator through his own experiences and by association with professionals in the health care field.
Bradford's global impact is shown through a comprehensive, informative website. When you visit his website Positively Positive - Living with HIV/AIDS (), you will discover a wide variety of life affirming and supportive topics.
###
Featuring on Monday, July 12th

Performer: Ranj Singh -
Ranj Singh In the mid 80's, Ranj started his career performing with many folk-punjabi and hindi artists in the Vancouver area. In the 90's he helped form along with his talented brothers the group "Dal Dil Vog"(aka DDV). This group went on to win numerous awards and performed with artists such as Jan Arden, 54-40, Mathew Good, and also performed live on Much Music. DDV's style of bhangara/rock music led to tours throughout North America, and India, as well as 3 videos on Much Music, and 1 on MTV Asia. www.ranjsingh.com
http://www.youtube.com/user/TheRanjSinghBand

Speaker: Bradford McIntyre
A long time survivor living with HIV since 1984, Bradford McIntyre announced publicly in 1994 that he was living with HIV. Bradford has appeared on national television and radio, in numerous newspaper and magazine interviews and documentaries promoting his positive messages of living with HIV and AIDS. Even while managing his own challenging HIV related health problems, he has committed to involve himself in many ways within the Vancouver, British Columbia community, nationally and globally.
www.PositivelyPositive.ca
One of a KIND Stories takes place:
Every Monday beginning March 22nd
OrganicLives Restaurant, 1829 Quebec St., Vancouver
Time...7pm sharp for performers and music (finished just after 8:30pm)
7:00-8:45pm - Speakers and Performers
Cost - $5 donation or more
Come earlier for a yummy, healthy meal!
About Organic Lives Restaurant
Forget for a second that every nutrient-rich ingredient of every dish we serve is 100% certified organic, straight-from-the-earth, fairly traded, unaltered by any cooking process, and is so rigorously tested that it exceeds even the strictest USDA, JAS, EUREGAP and Kosher standards. Clear all that from your mind and you'll be able to appreciate our food for what it first-and-foremost is--insanely delicious, meticulously crafted cuisine that even meat and fast-food lovers find irresistible. Think of a nurtured planet and super-charged body as wonderful side-effects of a pure, indulgent, and unparalleled eating experience.
Food and Beverages Menu
1829 Quebec Street at 2nd Ave.,Vancouver, BC, Canada.
http://organiclives.org
About "One of a KIND Stories"
Previously titled "Clam Chowder for the Soul", One of a KIND Stories is an inspiring evening of courageous stories, uplifting music and songs from the heart.

"I started OKStories and Music because i believe community is created by sharing our stories from our heart...as a youngster i was discouraged from sharing my feelings and as a result i became very depressed and suicidal...i believe we, as individuals and as a society, are 'suffering in silence', and as they say in AA, "We are only as sick as our secrets". We have become obsessed with filling that hole in us with many different things and addictions, and i believe our healing begins and our joy returns by taking an honest journey from our head back to our heart. i'm very excited about OKStories...i believe everybody's story is 'our' story because we are all ONE!"
- Brock Tully

"Every human being is 'one of a kind'...to 'be' human is to live 'as one' and be kind."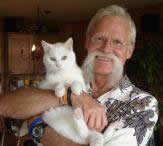 Produced and hosted by Brock Tully


About Brock Tully

-Author of the 'Reflections' books series and Inspirational Speaker http://www.brocktully.com/

-1970...1st person to ride a bicycle around North America (10,000 miles through 31 States and all of Mexico) http://www.cycleitforward.org/

-2000...rode 18,000 Km through 33 States/7 Provinces - "Cycling for Kindness"

-2008...rode 12,000 Km...through the U.S.

-Producer of the annual World Kindness Concert http://www.worldkindnessconcert.com/

-Co-Producer of Kindness Rocks Show in schools http://www.kindnessrocks.net/

-Producer of "One of a KIND Stories and Music" http://www.oneofakindstories.com

-Co-Founder of Kindness Foundation of Canada http://www.kindacts.net/

-Musician, song-writer, magician, juggler, triathlete, marathoner, College Basketball and Football Coach.

For healthy eating please visit: www.consciousplanet.net/brocktully
Contact:
speaker@brocktully.com