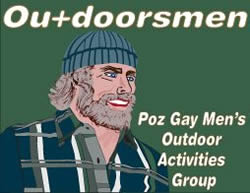 Ou+doorsmen: Poz Gay Men's Outdoor Activities Group
Tour Vancouver Art Gallery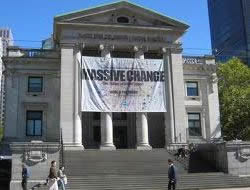 February 2012 -
Come join us for a tour of the Vancouver Art Gallery
Date: Tuesday, 7 February 2012 - 5:30pm
Cost:Donation
Location:Vancouver Art Gallery
(Hornby Street entrance)
Contact: richardh@positivelivingbc.org

Vancouver Art Gallery is the fifth-largest art gallery in Canada and the largest in Western Canada. Its permanent collection of about 10,000 artworks includes more than 200 major works by Emily Carr, the Group of Seven, Jeff Wall and Marc Chagall.
###
About Ou+doorsmen
Come join us for events which include Cliffhanger Climbing, Wall Climbing. Kayaking, Grousse Zip-Line and more. Ou+doorsmen is a Positive Living BC event.


About POSITIVE LIVING BC
POSITIVE LIVING BC is dedicated to empowering persons living with HIV/AIDS through mutual support and collective action. We are a Registered Non-profit Society (#11928-2085) and an established leader in the HIV/AIDS movement . Uniquely among major agencies in Canada, the POSITIVE LIVING BC Board of Directors is composed entirely of HIV+ members.

Formerly known as the British Columbia Persons With AIDS Society (BCPWA) and with a membership of more than 4,800 HIV+ members, we are Western Canada's largest AIDS service organization and a proud history spanning three decades. For more information visit: www.positivelivingbc.org

"Reproduced with permission - POSITIVE LIVING BC"
POSITIVE LIVING BC