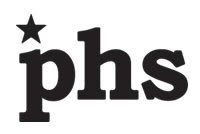 Demonstration Insite Safe Injection Facility Launched at AIDS 2012 Conference
July 20, 2012) - WASHINGTON, DC- In Vancouver, Canada, there is a 1000-square-foot sanctuary for intravenous drug users where it is legal to inject heroin and other illegal drugs. Started in 2003 as a response to an epidemic of overdose deaths, it has since been proven in over 50 independent studies to reduce the spread of HIV, reduce public disorder, save money, and save lives.
With more than 900 visits per day, Insite is the most used program of its kind in the world. Rejecting science in favour of politics, Canada's Conservative government fought for years to close the facility, against the opposition of public health officials, local elected officials, and the local community that depends on harm reduction services. But in the fall of 2011, with a unanimous decision, Canada's Supreme Court found that to shut down Insite would be a violation of Canadians' constitutionally protected rights to "security of the person".
At AIDS 2012 the PHS Community Services Society, the non-profit organization that operates Insite, will demonstrate how and why Insite works. A mock safe injection facility located in the Harm Reduction Networking Zone of the conference will demystify safer injection and demonstrate the principles that have made the facility a success.
On Sunday, July 22nd, supporters will be gathering at the mock safe injection facility-booth #803 in the Global Village-to send the message that evidence should trump ideology and the world's policy makers have a lot to learn from Insite.
What: Launch of the Insite AIDS 2012 mock safe injection facility
Where: Global Village, Harm Reduction Networking Zone, Booth #803
When: Sunday, July 22nd, at 5:00pm
PHS Director of Policy and Programs Clare Hacksel will be available for comment following the launch event.
The PHS Community Services Society is a housing and health services non-profit operating in Vancouver's Downtown Eastside. The services the PHS provides include supportive housing, emergency shelters, medical and dental care, nutrition, and basic banking services. Detox and harm reduction services include a managed alcohol program, a needle exchange, alcohol and drug treatment programs, and North America's first and only safe injection facility, Insite.
###
Source:
Contact:
PHS Community Services Society
Clare Hacksel
+1.604.618.4074
clareh@phs.ca
"Reproduced with permission - PHS Community Services "
PHS Community Services

For more HIV and AIDS News visit...

Positively Positive - Living with HIV/AIDS:
HIV/AIDS News