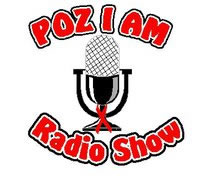 Jamar Rogers
- After his Elimination
This Friday May 4th at 12pm EST the POZ I AM Radio show hosts Robert Breining and Jack Mackenroth will be speaking with Jamar Rogers about his time as a contestant on The Voice.
We also want to encourage all of Jamars Family (He calls his fans his family) to call into the live show at 347-215-9442 and share their feelings about Jamars journey. You can also tweet us @POZIAM with your questions for Jamar. We may ask them on air.
This past Tuesday brought the end of the road for four contestants on The Voice, none more shocking to us than our friend Jamar Rogers. With only eight singers left in the competition heading into the elimination Tuesday , Jamar faced teammate Juliet Simms in a battle to represent Team Cee Lo in the finals. Cee Lo gave 60 points to Juliet Simms and 40 ponts to Jamar Rogers.When combined with America's vote, the final result of 121-79 in favor of Juliet. So our friend Jamar may not of won the title of the The Voice but he definitely won the hearts of America.
Listen to our first interview with Jamar after disclosing his HIV status on The Voice here or read the transcripts of that interview here .
###
POZ I AM Radio Show
POZ I AM Radio is a weekly internet radio show that focuses on living with HIV/AIDS. The Hosts covers a range of topics and special guests sit in and share their personal stories.