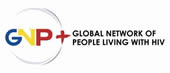 05 September 2011 - The Global Network of People living with HIV (GNP+) and the LIVING2012 Partnership are proud to announce LIVING2012, the 13th International Conference of People living with HIV.
LIVING2012 will take place in Washington DC on 19 and 20 July, 2012. LIVING2012 has been recognized as an official pre-conference to AIDS 2012, which will take place from 22 to 27 July 2012.
Building on the work achieved in Mexico City during LIVING2008: The Positive Leadership Summit, LIVING2012 will form a series of consultative processes with people living with HIV worldwide concluded by a 2 day international conference.
LIVING2012 aims to guide and inform actions and programmes of networks of people living with HIV and other stakeholders through an evidence-informed advocacy strategy by and for people living with HIV. The conference will connect closely with other AIDS2012 pre-conferences, such as the pre-conference organised by the Global Forum on MSM and HIV.
More information about the LIVING2012 theme, topics and how to participate in the process will be announced in the coming months. To stay informed about LIVING2012 leave your email address here or click on this link http://www.gnpplus.net/en/news-and-events/keep-me-informed .
LIVING2012 is organized by the LIVING Partnership, a consortium of organizations committed to strengthening the movement of PLHIV and their communities. The Partnership will establish an organizing committee responsible for developing the programme of the meeting, including the pre-Summit consultations. The LIVING2012 Partnership is led by the Global network of People living with HIV (GNP+). Other partners include:
Global Forum on MSM and HIV (MSMGF)
International Community of Women Living with HIV/AIDS (ICW)
International Council of AIDS Service Organizations (ICASO)
International AIDS Society (IAS)
International Federation of Red Cross and Red Crescent Societies (IFRC)
International HIV/AIDS Alliance
International Treatment Preparedness Coalition (ITPC)
Sidaction
United Nations Joint Program on HIV/AIDS (UNAIDS)
United States People Living with HIV Caucus (US PLHIV Caucus)
World Health Organization (WHO)
To read more about the results of LIVING2008: The Positive Leadership Summit, visit the website www.living2008.org
In jurisdictions where HIV exposure and/or transmission are criminalised, the use of antiretrovirals for HIV prevention by either HIV-positive or HIV-negative people, or both, potentially transforms the ethical and legal landscape in terms of 'shared responsibility' to prevent new infections. Supportive policy and legal environments are essential to enable individuals living with HIV, as well as those at risk of HIV from key population groups, to benefit from the full potential of these new prevention technologies, without fear of (further) criminalisation.
###
The Global Network of People living with HIV (GNP+) is a global network for and by people living with HIV. GNP+ advocates to improve the quality of life of people living with HIV. The central theme for the work of GNP+ is Reclaiming Our Lives! GNP+ programmes are organised under four platforms of action: Empowerment; Positive Health, Dignity and Prevention; Human Rights; and Sexual and Reproductive Health and Rights.
Source: Global Network of People living with HIV (GNP+)
"Reproduced with permission - Global Network of People living with HIV (GNP+)"
Global Network of People living with HIV (GNP+)