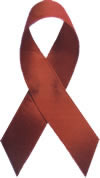 October 4, 2011 - Join us for a scientific, critical, and evidence-based examination of integrative, complementary, and alternative approaches to living with HIV. Why are so many people skeptical of conventional medicine and contemporary treatment modalities? Can traditional medicines be incorporated into mainstream medicine? What complementary approaches exist for people with HIV? And what services are available at Positive Living BC? Get these questions answered and more!
Presenters:
Chris Aloia, BA, MPH, Simon Fraser University
Dr Aaron VanGaver, BSc, ND, Boucher Institute of Naturopathic Medicine
Ian Nelson, Positive Living BC
This event is free and open to all.
Dinner is provided.
Date: Tuesday, October 25th, 2011
Times: 6-8pm
Location: Best Western Chateau Granville (Granville and Helmcken)
RSVP by October 20th to jenm@positivelivingbc.org or 604.893.2239
Contact
Jen MacPherson, RD, MPH
Treatment, Health and Wellness Coordinator
Positive Living Society of BC
1107 Seymour Street, 2nd Floor
Vancouver, BC V6B 5S8
t. 604.893.2239
f. 604.893.2251
1.800.994.2437
www.positivelivingbc.org
About POSITIVE LIVING BC
POSITIVE LIVING BC is dedicated to empowering persons living with HIV/AIDS through mutual support and collective action. We are a Registered Non-profit Society (#11928-2085) and an established leader in the HIV/AIDS movement . Uniquely among major agencies in Canada, the POSITIVE LIVING BC Board of Directors is composed entirely of HIV+ members.

Formerly known as the British Columbia Persons With AIDS Society (BCPWA) and with a membership of more than 4,800 HIV+ members, we are Western Canada's largest AIDS service organization and a proud history spanning three decades. For more information visit: www.positivelivingbc.org

"Reproduced with permission - POSITIVE LIVING BC"
POSITIVE LIVING BC