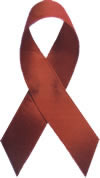 Positive Gathering 2010 Proposals Positive Gathering A conference developed for and by HIV+ people in British Columbia
When: March 26-28, 2010
Where: Plaza 500 Hotel, 500 West 12th, Vancouver

Do you have an HIV-related issue that you would like to explore by hosting your own workshop?
We invite you to share your expertise at : Living Longer, Living Well.
Past workshops have included Young & Positive, Party Drugs & HIV, Body Image & HIV, and Having a Healthy Sex Life. Workshop themes that would best complement our program this year might focus on treatment issues, nutrition or aging.
Be creative; we're open to any ideas relevant to people living with HIV.
Workshop and Proposal Content:
Workshops are 90 minutes long and are focussed on discussion among participants. Materials/lectures presented should not exceed 30 minutes.


Workshops should address topics of interest to persons living with HIV. Please specify your intended target group (youth, rural residents, First Nations, etc.) in your proposal.


Workshops should be co-facilitated with at least one HIV+ person, experienced at leading group discussion.


Please provide a workshop title (10 words or less), languages of presentation, and a short description (25 words or less) for inclusion in the Conference Programme.


Proposals must include specific, concise learning objectives and a description of the training, teaching or sharing method you will employ.


Please note whether or not your workshop will be open to HIV-positive people only.


Please list any equipment you will require the conference to provide.


Please provide the name, affiliation, contact information and a brief biography for each of your facilitators.
Honoraria and Expenses:
Successful applicants will be offered free conference registration. All accommodation and travel expenses are the responsibility of the individual. HIV-positive facilitators are encouraged to apply for scholarship support toward accommodation and travel.
How to submit:

Email (in Word): workshops@positivegathering.com
Send to: Positive Gathering Workshops
c/o BC Persons With AIDS Society
2nd Floor, 1107 Seymour Street
Vancouver, BC V6B 5S8
Source: Positive Gathering
http://www.positivegathering.com/Proposals.html