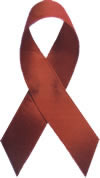 Public Forums on Injections Sites in Ottawa, Montreal, and Toronto
OTTAWA, July 14 /CNW Telbec/ - Injection site supporters begin a three-city tour tonight at the Ottawa Public Library as part series of public forums this week, which will also include Montreal on July 15 and Toronto on July 17.
WHO:

Liz Evans

A nurse by training, Liz is the founder of the PHS Community Services Society, which operates InSite, North America's first and only supervised injection site in partnership with the local health authority. Liz is the 1999 recipient of the Registered Nurses Association of BC Health Advocacy Award as well as one of Canada's "Top 40 under 40".

Tony Trimingham

After the death of his son from drug overdose, Tony helped found Australia's first supervised injection site. Tony received the Australia Day Medallion in 1999 for outstanding achievement in reduction of alcohol and drug related harm recently awarded by the Australian Prime Minister's Award for Alcohol and Drug Treatment Excellence.
WHEN and WHERE

Monday, July 14, 6:30PM (Ottawa) Ottawa Public Library, Main Branch Auditorium, 120 Metcalfe

Tuesday, July 15, 6:30PM (Montreal) McGill Campus, Rm 151 Bronfman Building, 1001 Sherbrooke St. West

Thursday, July 17, 7:00PM (Toronto) Toronto City Hall, 100 Queen St. West
The BC Supreme Court recently ruled that the application of Canada's Controlled Drugs and Substances Act in regards to InSite, Vancouver's Supervised Injection site is inconsistent with Section 7 of the Charter of Right and Freedoms, protecting life and security of the person.
For further information: Media Contacts: Nathan Allen, (604) 833-0748; Emma Wolchok, (604) 614-0597