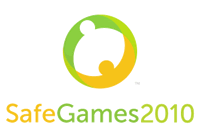 SafeGames 2010 At Vancouver Olympics Presents Global Insite:
A Public Dialogue on Vancouver's Innovative Response to the International Question of What to do About Drugs
WHEN: Friday 19th February 2010
7.00 pm - 9.00 pm; doors open 6.30 pm
WHERE: Japanese Language Hall
487 Alexander Street @ Jackson Street, Vancouver
SPEAKERS:

DR. ETHAN A. NADELMANN Executive Director, Drug Policy Alliance; New York SENATOR PIERRE CLAUDE NOLIN, Senate of Canada; Ottawa LIZ EVANS Executive Director, Portland Hotel Society; Vancouver DONALD MACPHERSON Co-founder, Canadian Drug Policy Consortium; Vancouver SHARON MESSAGE President, Vancouver Area Network of Drug Users; Vancouver TARA LYONS Executive Director, Canadian Students for Sensible Drug Policy; Ottawa
SafeGames 2010 (www.safegames2010.com), a consortium of organisations led by Keeping the Door Open Society (www.keepingthedooropen.com), working to ensure that Vancouver residents and international visitors celebrate safely during the Winter Olympics, is hosting a public dialogue on Vancouver's innovative response to the complex issue of drug use this Friday, February 19th, from 7 - 9 pm at the Japanese Language Hall at 487 Alexander Street, Vancouver BC.
US based SafeGames' founder Luciano Colonna said, "In light of the SafeGames mission, we have organised a panel of experts who will discuss the Canadian Government's recent announcement that it will continue its efforts to close down Insite (www.communityinsite.ca) North America's only legal safe injection site. Closing down Insite would only add to the problems of a community impacted by high rates of HIV/AIDS, Hepatitis and fatal overdose."
Gillian Maxwell of 'Keeping the Door Open Society' commented: "Insite is a safe, health-focused facility where people can go to inject drugs and connect to health care services - from primary care to treat disease and infection, to addiction counselling and treatment."
Ethan Nadelmann, Executive Director of the Drug Policy Alliance added "Insite is now the gold standard of public health responses to the issue of drug use. As one of Canada's most important public health innovations, it is important to share its mission, vision, and values with the world."

Media Inquiries Contact: colonna@safegames2010.com