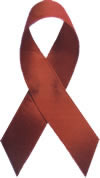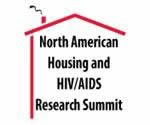 NEW ORLEANS, SEPTEMBER 21-23, 2011
North American Housing & HIV/AIDS Research Summit - Scholarship Opportunity
April 2, 2011 - The sixth annual North American Housing and HIV/AIDS Research Summit on September 21 to 23, 2011, in New Orleans will bring together researchers, policy experts, consumers and providers of HIV/AIDS housing to review findings from research and policy initiatives, discuss evidence-based housing practice and policy, and develop community-driven research and advocacy strategies. Summit organizers are pleased to announce a Summit Scholarship Program to support participants who have financial limitations that would otherwise exclude them from attending the Summit. For more information, visit the Summit website. The deadline to apply for a scholarship is Friday, July 1, 2011.
Sommet nord-américain de recherche sur le logement et le VIH/sida: Lignes directrices pour les bourses
Le VI e Sommet nord-américain de recherche sur le logement et le VIH/sida du 21-23 septembre 2011 de la Nouvelle-Orléans (Louisiane, États-Unis) réunira des chercheurs, des experts des politiques, des fournisseurs de services et des consommateurs, pour examiner les résultats de recherches et d'initiatives de politiques, discuter de pratiques et politiques fondées sur des données, en matière de logement, et développer des stratégies de recherche et de plaidoyer communautaires. Les organisateurs du sommet ont le plaisir d'annoncer un programme de bourse du sommet à des participants dont les capacités financières ne leur permettraient pas autrement de participer au Sommet. Pour de plus amples renseignements, visiter www.hivhousingsummit.org s'il vous plaît. La date limite pour les demandes de bourses est le vendredi 1er juillet 2011 .